The tech blogosphere has long been infected with an obsession with whatever device Apple might be making next, often reporting the most unlikely rumor as news. Even I am not immune to the mania, but among my fellow obsessees there is one that always stands out:
This blog, for obvious reasons, tracks every rumor about Apple, and lately they have taken to using the latest rumors as a source for artist renders of what they believe Apple's next device will look like. They've posted renders (and even a video) of the iPad Mini that looked remarkably close to the real thing, but today they went one step further.
They paid a graphic design firm to create a papercraft model of the rumored 5″ iPhone: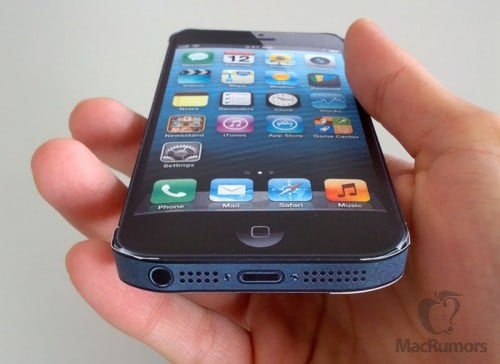 You can download the model as a PDF, print it out, and hold apple's new 5″ iPhone in your very hands. You will also have Apple's new budget iPhone in your hands as well, but I'm not sure that was what MacRumor was intending.
MacRumors wanted to give you a chance to try the new iPhone now so you can see what the proportions work.  But I would not get your hopes up too much; that blog has been wrong before. They got the design of the new iPhone completely wrong in 2011 and their early iPad Mini concept from 2011 was completely off, just to name a couple examples, so I wouldn't read too much into this mockup.
As for me, I'm still waiting for parts to leak or even a complete phone to go wandering off (again). Until then I merely enjoy these rumors as a spectacle, not as anything that I expect to come true.