3D-Printed Case + Raspberry Pi + Inky wHat Screen Equals World's Cutest E-ink Display (video)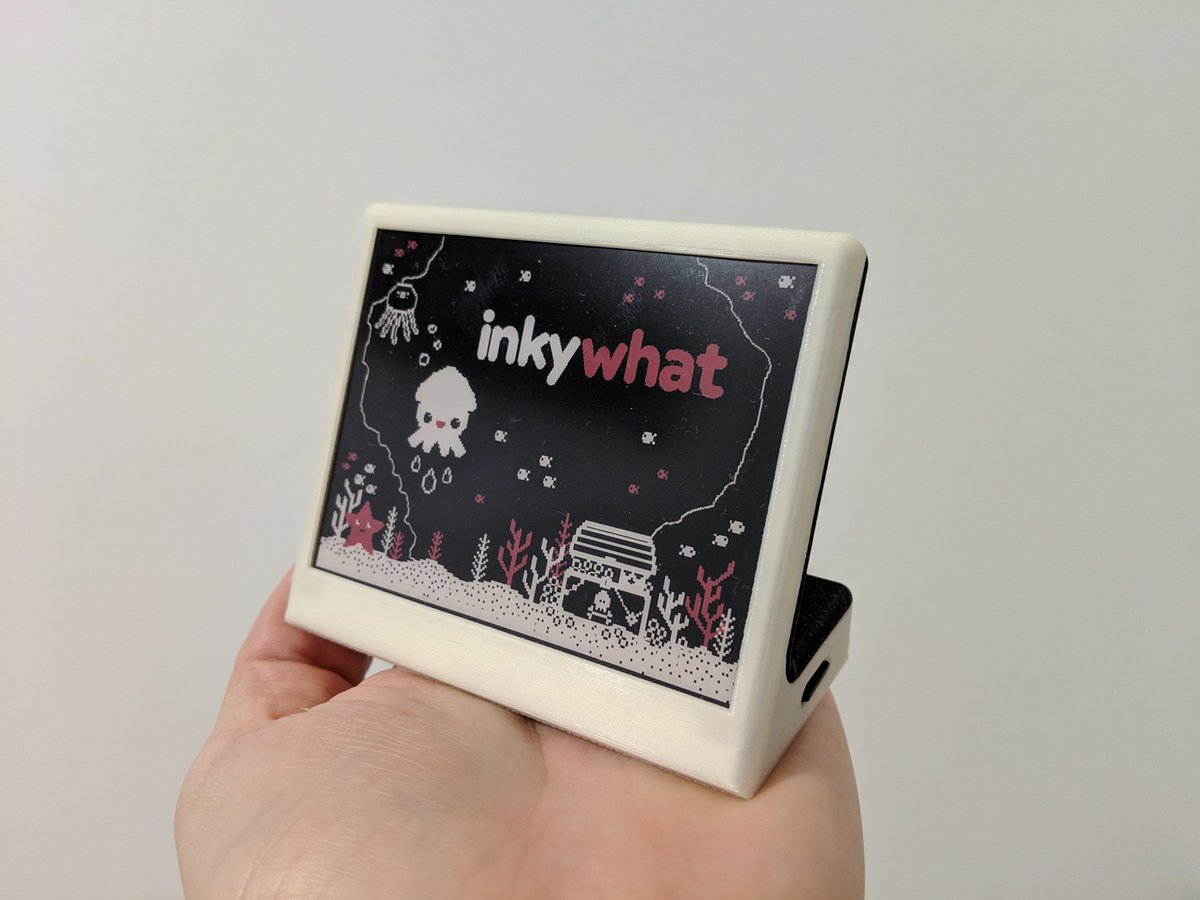 Hardware/software developer @printminion has just shared  a few photos and a video for his latest project. he's created a 3d-printed case to wrap around a Raspberry Pi and a small E-ink screen.
We all know what a Raspberry Pi is, but the display is new to me. It's sold under the name Inky wHat, measures 4.2″, and was designed specifically for the Raspberry Pi. It's based on one of E-ink's 3-color shelf-label screens, and can be bought for £49.50.
This video will show you more detail about the design and assembly of the new project.