3M Cloud Library Launches New Hardware Lending Program with the Nook Glowlight
It looks like this is going to be a week for bad ideas, because 3M just stepped in it.
I just got a press release which touts the 3M Cloud Library's new hardware lending program. This library ebook vendor was pleased to announce that their platform was now compatible with the Nook Glowlight, B&N's latest ereader.
Libraries can now buy $99 Nook Glowlights from B&N and then check them out to patrons. A reader can check out a library ebook, and then with the assistance of a librarian, load the ebook on to the Nook and read it.
That sounds like a rather clunky process to me (loading a library ebook on to a Kindle is much simpler), but I do not believe it will be a major issue. The thing is, I wonder how many libraries will buy Nook Glowlights when we know that buying one could trap a library in a legal mess.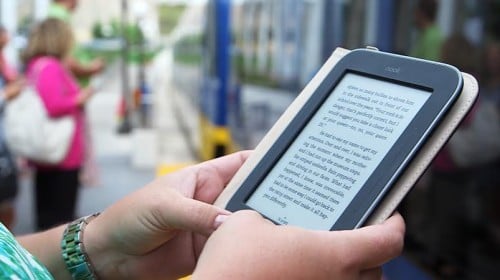 While this program looks like a great idea at first, some of the legal aspects render it moot.
As you may or may not know, libraries have to comply with the Americans with Disabilities Act.  This means they have a legal obligation to buy hardware which can be used by patrons who have impaired hearing and eyesight. The Nook Glowlight lacks sound, and thus cannot be used by a blind library patron.
Admittedly, a library could buy a mix of devices. So long as some units met accessibility requirements the non accessible devices could probably squeak by, but I for one would not want to take the chance.
I would not want to suffer the fate of the Philadelphia Free Library or the Sacramento Public Library. These libraries were sued in 2012 because they loaned out Nook ereaders, which lacked sound and thus could not be used by the blind.
But I could be making too much of the legal issue. If you are a librarian, would you buy a Nook Glowlight to lend?
I have asked 3M about this issue, but they have not responded. If they respond I will update this post.