5 Apps You Should Install on Your New Budget Android Tablet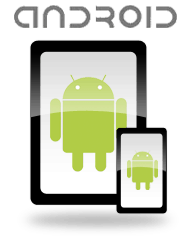 In the 3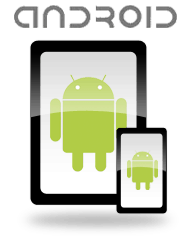 plus years that I have been reviewing, writing about, and using tablets they have gotten faster, cheaper, and better (and over this past year more and more have Google Play), but even after all this time there is still at least one thing that hasn't changed.
Tablet makers are still shipping tablets without all of the apps you need. Sure, Google is making sure that the newer budget tablets ship with all of Google's apps (including Gmail and Google Play Books), but that's just the beginning.
As I have been reviewing tablets over the past few months I have been noting exactly what the average tablet lacks. Here's my list of the top 5 shortcomings.
File Manager
First up is a file manager app. This is what you'll need in order to find the stuff you downloaded last week or the files you just copied on to your Android device, etc. I recommend ES File Explorer. Thus might not be the best file manager app but it is simple, works well, and runs on just about everything.
Media Player
Next, you should get a media player (In fact, i think you should get 2). Sure, all budget tablets come with the basic gallery app, which can play videos, but it is a terribly basic app. Luckily you installed a better app with ES File Explorer, but if you want an even more capable app you could try BSPlayer. I have not used it much myself but LifeHacker thinks it is great.
And the other media player I recommend is Tubemate. This lets you download Youtube videos so they can be watched offline.
eBooks
And now that you have a video player, it's time to turn your attention to ebooks. While most new Android devices now ship with Google Play Books, that app won't actually let you read Epub or Kindle format ebooks which you might find on (legit) free ebook sites without jumping through a couple hoops.
For that you will need an app like Moon+ Reader or Aldiko. And if you have a Kindle Fire Android tablet, I would get one app or the other anyway. Use your KF tablet long enough and you'll find that Amazon doesn't make it easy for you to read content that you don't buy from them.
Power Management
And now that you can find your content on your Android device and read/play it, it's time to make sure that your battery doesn't konk out on you at the wrong time. And that means you'll need some type of power management app. I have tried several apps, and I have found that Deep Sleep Battery Saver works great at extending the battery life of my budget tablets.
BTW, if you have a Kindle Fire tablet then this is an app you can skip. You won't need it, honest, because this app mainly controls battery drain when the tablet is asleep. Kindle Fire tablets don't have that problem.
And if you want to control battery drain while the tablet is in use, I would recommend getting used to turning the Wifi off when not in use and turning  the backlight down. I believe in actively controlling power usage when using a tablet, not letting the tablet control it for me. This makes me more aware of the battery usage, which keeps me from forgetting to charge it.
—
While we're on the topic of setting up an Android tablet, you might also be interested in the getting started posts I wrote in past years. They are rather out of date now, but they could still be useful. I wrote these posts with then-current tablets in mind. Now that I think about it, many of those tablets are still on the market so these posts are still useful.
Getting Start With an Android Tablet (2010)
This was written for the really basic Android tablets which shipped in 2010; many lacked basic apps like a file manager.
Tablet Gift Guide – 2011 Edition
This post was written based on a tablet I gave away for Christmas 2011. It's more focused on what I did before giving away the tablet, but it should still be useful for a new tablet owner.
Back in 2010 something as basic as finding a PDF app for an Android tablet was not easy, so I put this post together to help point people in the right direction. Now I would simply suggest downloading Adobe Reader from Google Play.
These next 3 posts cover the steps I took to turn the Kindle Fire tablets from Amazon's media tablet into a more useful Android tablet. Thanks to the Google apps, this is now one of the tablets I keep on my desk as a work tool.