ABA Reports That the Kobo Partnership With Indie Booksellers is Now Twice as Large as the Google Partnership it Replaced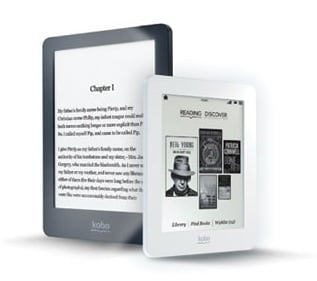 It's been some nine months since Kobo and the American Bookseller Association launched a new affiliate partnership, and the ABA is more than pleased with its success.
According to the ABA spokesman Neil Strandberg, the indie bookstores participating in the program are now doing twice as much business as they did back when Google was partnered with the ABA IndieCommerce program.
Kobo is here at BEA 2013 to promote their platform, and that includes pitching it to members of the American Bookseller Association. I grabbed a seat in the back of that promotional conference session today and picked up a few interesting details about Kobo, the ABA, and their future plans. For example, Kobo confirmed that they are expanding to India, Russia, and China this calendar year. They are also going to be releasing more ereader models this Fall, though they didn't hint at any technical details. And finally, Kobo claimed they were in first or second place in many markets (*snort*) and that they had 17,600 retail partners worldwide.
But never mind Kobo; the more interesting news today are the nitty gritty detail on the Kobo-ABA partnership. Nearly 500 ABA members now participate in the Kobo partnership and Kobo is hoping to get that up to a thousand partners by the end of the year. That's many, many times as many booksellers that participated in the Google partnership, which was launched in the Summer of 2010 and ran for just over 2 years.
The partnership is set to run until Fall 2015, and Kobo is really investing in it. They shared details on a new advertising campaign that Kobo is going to run on NPR which will promote "your local indie bookstore".
The adverts will push both Kobo ebooks and ereaders. Speaking if which, ABA members are paying a high price for Kobo hardware. Ingram distributes the ereaders for Kobo and offers the booksellers a 5% discount from retail. Given that we already knew that the ereader market had tight margins in the US this comes as no surprise. On the upside, the cases and other accessories are distributed to the bookseller at a trade discount.
It was also no surprise when Kobo confirmed that the booksellers earned 5% to 10% on ebooks sold to their customers. The specifics of the deal say that the bookseller gets half of net after fees are paid, and that comes to about 5% to 10% of the sale price of the ebook. TBH, Kobo showed a breakdown that showed booksellers earned 11.7%, but I have other sources that indicate that the booksellers would probably earn less.
That's not much money, is it? Perhaps not, but the marketing opportunities that are enabled by this partnership might make up for it. I was told in the session that (assuming I heard correctly) Kobo is sharing customer data with participating ABA members. They booksellers can get access to your email address and your purchase history at Kobo. This data can be used to generate targeted email pitches that will get you back in the store.
I bet you didn't see that one coming, did you?
All in all, this partnership is a much better deal for the indie bookseller than it first appears. There might not be much money in it at the beginning but the potential for long term revenue is better than I expected.