Amazon to Shutter Its Write On Author Community on 22 March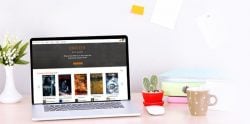 Amazon sent out an email today to members of Write On, Amazon's writing community with the news that Write On is shutting down in a couple months:
While we have been proud over the last few years to have brought together such a vibrant, active, and creative community, unfortunately we will be closing Write On's doors on March 22. After this date, access to Write On will be unavailable.

Your Amazon.com account will not be affected by the closure of Write On. If you don't have any content you wish to save, no further action is required on your part.

If you do have content you wish to save, we encourage you to download your posted and drafted stories by March 22. Here's how:

Log in and visit your My Stuff page
Click "Resume Writing" for the story you wish to save
Click the "More Actions" menu on the top-right (directly below the "Post Update" button)
Click "Download Story with Comments"

All story comments will be automatically appended to the end of the file downloaded. Please note that profile and forum comments are not included in this file. If you wish to save those, you will need to manually copy and paste the text into a file of your own.
Judging by the lack of mentions on KBoards, Twitter, and elsewhere, Write On is closing because no one was using it.
Launched in October 2014, Write On was Amazon's answer to Wattpad. It was a community where writers could post parts of a story, get feedback, and rewrite while engaging with fans.
Alas, Write On never achieved the success of Wattpad. The latter's community of readers and writers has helped hundreds of authors finish and publish their books, and its most popular titles have each been read tens if millions if not 100 million or more times (seriously).
Write On's most popular titles, on the other hand, haveeach been read thousands of times (as in under 10,000).