Amazon Silk Web Browser: Here's What Changed in the Fall 2015 Update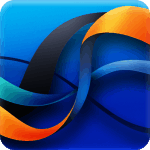 Amazon officially announced a new update to its Silk web browser yesterday, which is good news for Fire tablet owners.
The latest update follows a beta release in September that made a lot of changes and pissed off a lot of users, and yesterday Amazon responded to the complaints by fixing the bugs and restoring a couple features.
The new color scheme is going to stick around, and so are some of the other changes:
We changed the color theme for better readability. The navigation bar includes icons for the home page and bookmarks for easy access. We also made the entry point to Silk's left panel menu easier to access, increasing the size of the hamburger menu icon. From the left panel menu, you can enter Private Browsing, view your history, and customize your browser settings.
The app looks fundamentally the same as it did after the September update. It still has the same white and light blue-grey color theme, but Amazon also made a number of changes that aren't immediately visible but will please long time users.
According to Amazon, they've improved the home screen with a better layout, and added a bookmark page and a reading list page to the home screen.
That's all good, but here's what was restored from the beta release:
Users complained about an uptick in crashes and sluggishness, and according to Amazon's blog post they "made a number of improvements to performance and stability".
Several users missed the forward button after Amazon removed it, so they brought it back. (It's in the 3-dot menu.)
Did you like the reading list feature? A couple readers said that went away in the beta release, but it's been restored. Amazon has said in their blog post that you can save an article to the reading list by clicking the button in the 3-dot menu. (I don't see the button but they insist it's there.)
Amazon also restored the button for the the distraction-free "article view" reading mode; that button is visible again in the navbar next to the refresh button.
And finally, Amazon did not restore the full-screen option (not unless it is hidden somewhere).
So what do you think of the app? Did you find a feature I missed?
I can't really say that I've noticed the differences; I don't use Silk very much. But I did prefer the older and darker color theme; I thought it was more readable.