Amazon to Release New Update For Silk Web Browser With New Distraction-Free Reading Mode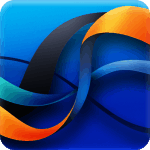 Amazon published a teaser post earlier this week on the Amazon Silk blog, finally revealing to the world what the next incarnation of Silk will look like.
The new version of Silk doesn't appear to have been included in the Kindle Fire update which rolled out last week (I don't have it, at least), and Amazon hasn't said when it will be released, but Amazon did give us a few glimpses at the new look.
Update: The Silk update is being rolled out as I type. I got it sometime in the 3 hours since I published this post.
When you launch the app for the first time, you're going to see a completely new quick launch page that focuses on "most visited" section of the old launch page. Across top of the screen you'll find a new menu button in the upper left corner and a redesigned tab bar which is expected to be easier to read. That left menu button will cause a menu to slide out of the screen, just like with many other late generation Android apps (including the Kindle Android app).
After you start browsing you'll also find a new button in the upper right hand corner with a new reading mode:
This new reading mode works just like the reading modes found in Safari, the old Nook Tablet's web browser, and many other web browsers. Click the button and you'll be able to read the contents of a page without distraction from ads:
And at the bottom of the screen you'll find a new pull tab in place of the menu bar:
Amazon has other improvements coming, including a new bookmarks menu and performance enhancements to the underlying rendering engine.
Again, there's no release date mentioned, but I would bet that whatever tablets Amazon releases this Fall will probably ship with the newest version of Silk. The rest of us will likely also get the new features in the next couple months.
Amazon Silk blog