Amazon Website & Services Crash on Prime Day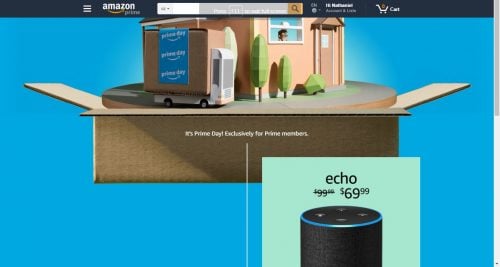 Amazon just gave us a practical demonstration of why you might want to use someone else's hosting services.
The retailer is 16 hours into its 36-hour Prime Day sale, and its site has gone down under the entirely predictable load.  The crash has taken other Amazon services with it, including Prime Video, which has failed twice in the past hour.
In place of the promised deals, shoppers are being treated to photos of Amazon employee's dogs.
There's no word on when service will be restored, but the most likely possibility is that the site will be up and down throughout the Prime Day sale.
Amazon was queried before this post was published, and has not responded.