Apple Wants eBooks in iBooks to Have Age Guidelines by June 2014
Do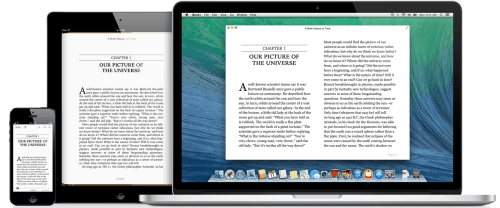 you have an educational ebook in the iBookstore? Then you might want to go read the email Apple sent out this week. Apple is making a few changes to their ebookstore over the next few months, and that email advises authors and publishers on Apple's new requirements.
In addition to a new version of iTunes Producer, Apple is also changing the image requirements for Epubs submitted to the iBookstore (I don't have details, sorry) and they are also asking authors and publishers to update book listings.
Apple now wants all "educational" titles to include details about what ages each title was written for. For example, Apple wants authors to clarify whether a title is for teens, 1st graders, middle schoolers, etc.
This is all part of Apple's growing push to get more iPads into schools. As you probably recall, last month Apple expanded iBooks textbooks into a total of 51 countries. And in last August, Apple updated the iTunes TOS to allow pre-teens to open accounts for educational purposes.
Apple has sold some 4.5 million iPads to US schools (and an unknown quantity to schools outside the US) but that's just a start. There are over 50 million K-12 students in the US, and Apple wants schools to waste taxpayer dollars invest in their digital future buying iPads for all of them.