Baen Books to Drop Kindle Delivery Option From Its eBookstore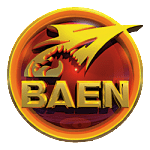 Here's a frustrating bit of news.
The SF publisher Baen Books sent out an email yesterday to its customers with the news that it will shortly have to stop delivering Kindle ebooks via email:
Starting on or about June 10, 2015, Baen Ebooks will no longer be able to provide automatic delivery of the .mobi format to a Kindle device via the "Email book to my Kindle" feature. We have just learned that to comply with Amazon's Terms of Use, Baen Ebooks cannot use Amazon's Personal Documents Service to deliver paid content.
The rest of the email included instructions on how users can email the ebooks on their own.
Baen will of course continue to sell Kindle ebooks DRM-free, it's just that for some inexplicable reason they are no longer allowed to email said ebook to your Kindle account. Readers can still do it themselves, however.
As with any of Amazon's decisions, i would not try to read too much into this. I know that one site is saying that Amazon has changed its rules recently, but I doubt that has anything to do with it.
A member of Baen's Bar found the rule in question, and it turns out that Amazon has always had the rule that this service cannot be used for commercial purposes. The rule exists, yes, but Amazon turns a blind eye to violations.
For example, Amazon is currently not enforcing the rule against netGalley, and they are letting Smashwords email docs to your Kindle account.
I can't tell you why or how Baen Books ran afoul of Amazon, but I wouldn't read anything into it other than the obvious conclusion: that Jeff Bezos bites the heads off of kittens.
Seriously, folks, I doubt this change will matter much. I suspect that any reader who is savvy enough to shop at Baen Books is also knowledgeable enough to either sideload an ebook over a USB cable or simply email the ebooks on their own.