Barnes & Noble Reports Revenues Down 8% During the Holiday Quarter 2016
The wake for the once-great bookseller Barnes & Noble continues today with a poor financial report for its fiscal 2017 third quarter.
Total revenues for the quarter were down 8%, to $1.3 billion. Nook revenues, which include both hardware and digital content sales, fell 25.7% to $38.4 million, from $51.7 million.
Do you want to know how bad this news is?
I'm not even going to take potshots at B&N – it's that bad.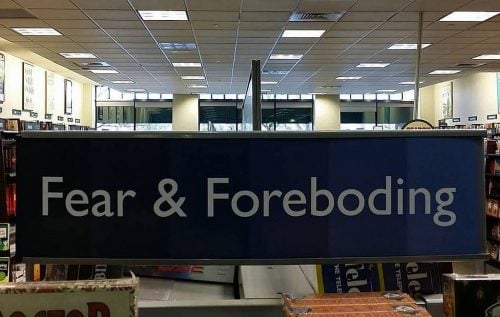 press release
B&N today reported sales and earnings for its fiscal 2017 third quarter ended January 28, 2017.
Total sales for the third quarter were $1.3 billion, declining 8.0% as compared to the prior year. Retail sales, which include Barnes & Noble stores and BN.com, declined 7.5% to $1.3 billion for the quarter. Comparable store sales declined 8.3% for the quarter largely due to lower traffic, as well as the decline in coloring books, artist supplies and last year's best-selling album by Adele, which collectively accounted for nearly one third of the sales decline. Online sales increased 2.2% for the period. NOOK® sales, which include digital content, devices and accessories, declined 25.7% to $38.4 million for the quarter.
Consolidated third quarter net earnings were $70.3 million, or $0.96 per share, as compared to the prior year net earnings of $80.3 million, or $1.04 per share. For the quarter, Retail generated operating income of $135.0 million, while NOOK incurred an operating loss of $6.2 million, for a total operating income of $128.8 million.
Consolidated third quarter EBITDA was $157.8 million, as compared to $169.0 million a year ago. NOOK EBITDA losses of $2.4 million improved $8.8 million over the prior year, as the Company continues to reduce NOOK expenses. Retail EBITDA of $160.2 million declined $19.9 million on the sales decline.
The Company ended the third quarter with borrowings of $18.2 million under its $750 million credit facility.
Return of Capital
During the quarter, the Company returned $14.4 million in cash to its shareholders, including $10.9 million in dividends and $3.5 million through share repurchases. The Company acquired approximately 311,000 shares at an average price of $11.23 during the quarter, completing its $50 million stock repurchase program.
Outlook
Despite sales improvements post-holiday, trends softened in late January and into the fourth quarter. As a result, the Company now expects full year fiscal 2017 comparable store sales to decline approximately 7%, and consolidated EBITDA to be in a range of $180 million to $190 million, excluding the impact of any charges related to its cost reduction initiatives and costs associated with the CEO departure. Fiscal 2017 Retail EBITDA is now expected to be in a range of $200 million to $210 million, while NOOK's EBITDA loss has improved and is now expected to be approximately $20 million, which includes previously announced transitional costs.
Conference Call
A conference call with Barnes & Noble, Inc.'s senior management will be webcast beginning at 10:00 A.M. ET on Thursday, March 2, 2017, and is accessible at investors.barnesandnobleinc.com.
Barnes & Noble, Inc. will report fiscal 2017 fourth quarter results on or about June 22, 2017.
image by BryanAlexander