B&N Continues to Abdicate International Expansion with Windows-Only Nook Promotion in Australia
If you live in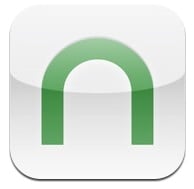 Australia and want to invest in content from an ebookstore that no one is sure will be in operation this time next year, then I have some good news for you.
Barnes & Noble has just announced a new promotion for the Australian branch of the Nook Store. Download the Nook app for Windows 8.1, sign up for an account, and you will also get five free ebooks and five free magazines. Want to read on Android, iOS, or on a Nook? Too bad; this offer is only good for the Windows Nook app.
The free ebook titles are Catch the Zolt: The Debt Installment One by Phillip Gwynne, Be Careful What You Wish For by Gemma Crisp, The Slap by Christos Tsiolkas, Back to the Pilliga by Tony Parsons and The Fence-Painting Fortnight of Destiny: A Memoir by Meshel Laurie. The free magazine issues include Australian Geographic, GQ, Good Health, Vogue and Taste.com.au Magazine.
B&N launched a Windows only version of the Nook Store in Australia and 30 other countries in late November 2013, and over the past month and a half they have run several promotions to encourage new customers to sign up. Unfortunately, they have yet to release any other apps in those countries, which means that the international Nook Store is effectively Microsoft's fiefdom.
I think it's rather unfortunate that B&N has neglected to expand support for Android or iOS; I know for a fact that they have customers using the Nook apps and the Nook hardware in those countries who are buying ebooks from either the UK or US Nook Stores.