B&N Now Hiring for Restaurant/Bookstore in Eastchester, NY
Barnes & Noble plans to open five restaurant-bookstores this fiscal year,  including one store in Eastchester, NY. And according to a local news station, B&n is already hiring for the new store, and is planning to open the store in October.
Barnes & Noble is looking to hire dozens of employees for its new store in Eastchester. The nation's largest bookseller is opening the first of four "concept stores" in the U.S. in the Vernon Hills Shopping Center on White Plains Road. Barnes & Noble is looking for booksellers, cashiers, baristas, servers and more.
I have yet to confirm the launch day, but Barnes & Noble is hiring for over a dozen positions at the new store, including assistant kitchen manager, servers, host/hostess, and restaurant manager, as well as several positions for the bookstore side of the operation (bookseller, children's lead bookseller, etc).
According to the metatdata of the job listing pages on the B&N website, Barnes & Noble posted the jobs on 26 July. The listings don't mention when the store will open, but that date does support the idea that this store will open in October.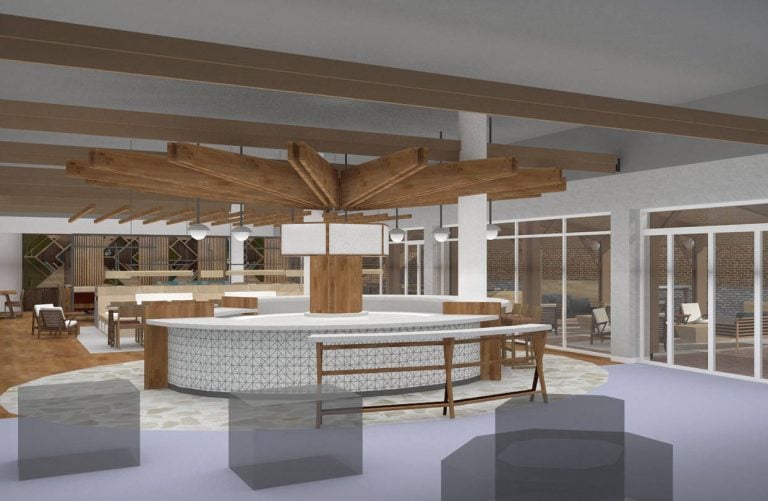 The Eastchester B&N store will be the first of five pilot restaurant-bookstores. B&N started developing the store last year, but only formally announced it in June 2016.  The Eastchester store is located in a strip mall, and the other stores will be located in Edina, MN, Folsom, CA, Ashburn, VA (which is near me), and in Plano, Texas.
The Texas store will be on the small side – 9,000 square feet.  B&N has not revealed the size of the Eastchester store.