B&N to Open Four Restaurant/Bookstores, Including One in Loudoun, VA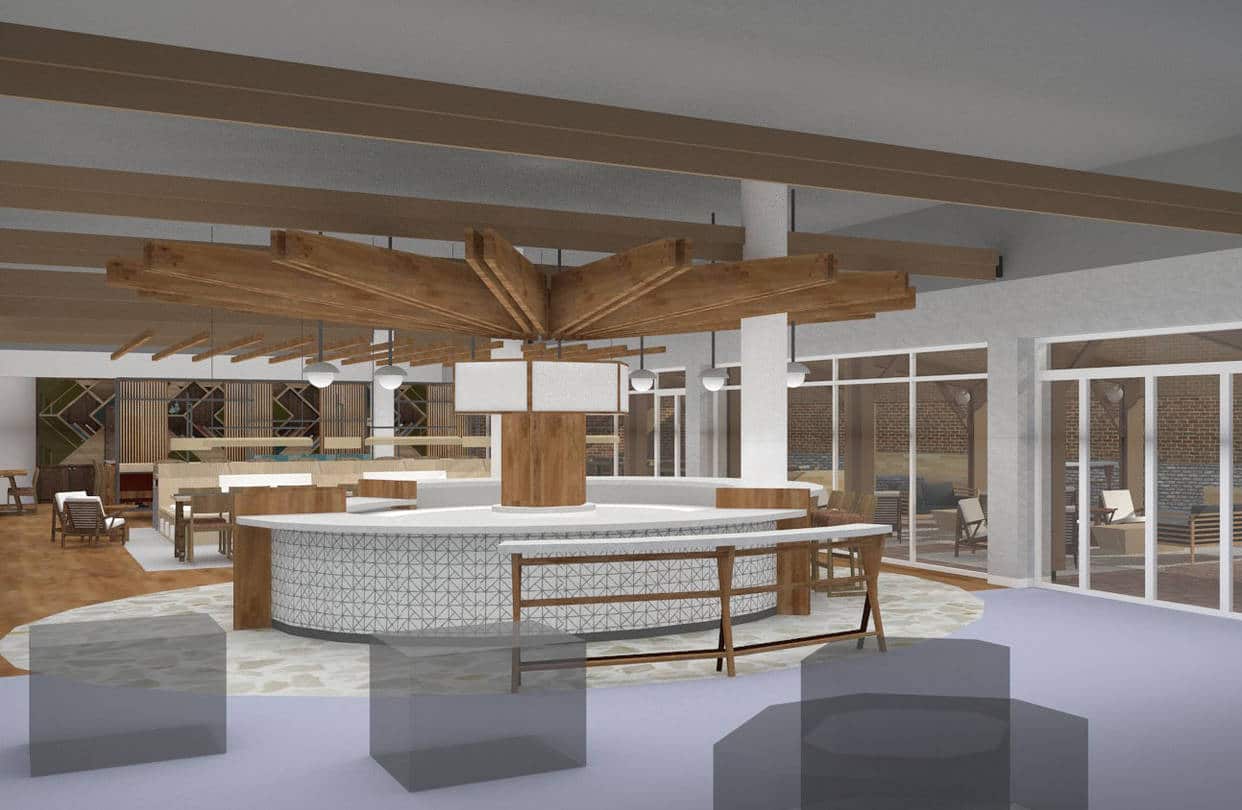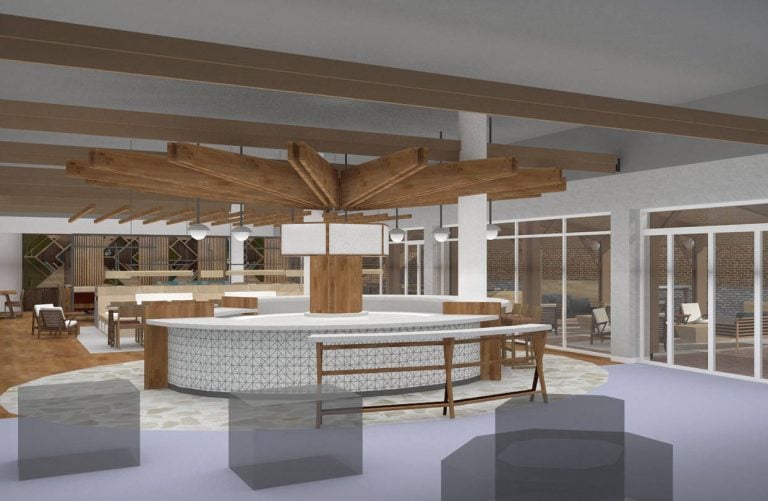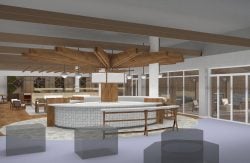 Remember that new B&N store I wrote about a couple weeks back? B&N wasn't talking at the time, but today they finally revealed what they were going to do with it.
Barnes & Noble announced on Thursday that they were forming a new business unit, the Development & Restaurant Group. They're also promoting Jaime Carey, currently Chief Operating Officer, to be its president. According to the press release, Carey will be responsible for overseeing real estate development, and the newly created Restaurant Group.
"We have a tremendous real estate portfolio and the very best real estate team in retail led by David Deason, our VP of Development, said B&N CEO Ron Boire. "Jaime's promotion underscores the importance of having a leader devoted to our new store concepts with a focus on an enhanced restaurant experience."
B&N isn't talking about what they will be doing with their real estate holdings, but they did reveal that the new group will consist of four hybrid bookstores slash restaurants, including the one previously announced for Eastchester, NY as well as stores in Edina, MN, Folsom, CA, and at One Loudoun in Ashburn, VA (which is near me).
All four stores are scheduled to open this fiscal year (which ends April 2017) and are described as coming "complete with a new restaurant featuring an expanded menu along with a beer and wine offering".
The Edina store is actually a current B&N store, so I guess that means it is going to be remodeled. The Folsom store was still at the liquor license stage in April, and according to Dave Zatz the One Loudoun store is still a hole in the ground.
The Eastchester store, on the other hand, is a former Borders location. It's scheduled to open in October, and few details are known at this time. PW reported earlier this year:
At the February planning board meeting, Greg Belanger, an architect with HB&A Architects, added a few more details, explaining that the outlet is "going to have a completely new design."…

During a brief rundown of the plans for the store's interior, Belanger said customers go down an escalator to reach the main floor, where the store opens into a large common space that B&N is calling "the piazza area." That space is flanked by "very tall fixtures" in the back, and "cloud lighting." The bookshelves will be set up around the area's perimeter.

Belander suggested that B&N will be limited in how much flexibility it will have in changing the shelving. "If I look at this fiction department in here, they give me a quantity of units that they want, and I have to get that in there and make it work architecturally," he said, adding that "this is not going to be as flexible for them to change" as in the past.
There's no word on how this new venture will impact the liquor license application B&N filed for its New Hardford store in upstate New York; the small footprint pilot store in Fredericksburg, VA; or the prototype digital concept store B&N teased earlier this year.
On a related note, Bloomberg and the WSJ have each covered this story, and they don't really have anything to add to this story aside from the detail that the Eastchester store was designed by Avroko, and could look like this:
This was apparently discussed on the investor phone call today, but I am still waiting on a transcript. I can add that the WSJ reported that books generate about 60% of B&N's bookstore revenue, while gifts, music, DVDs, toys, and games contribute 20% and the cafe found in most stores accounts for just under 10% (the remaining 10% is not defined).
The new concept stores will likely flip that ratio on its head, but will the new stores be any more successful than the existing stores, which posted declining revenues for the past few fiscal years?
That's up for debate.
A combination bookstore/bar is not exactly a new idea; in 2014 I introduced you to the recently opened Books & Brews, in Indianapolis, as well as The Spotty Dog Books & Ale, in Hudson, NY, and the Quarter Barrel Brewery, in Oxford, Ohio.
There are also a couple bookstore/restaurants in DC: Busboy & Poets and Kramerbooks & Afterwords cafe. (Ask nice and I'll visit them and blog about it.)
And there are bound to be even more similar bookstores elsewhere, but here's the thing: they're all indie bookstores.
Can this concept be successfully developed by a chain which is already struggling to run regular bookstores? Will they be able to succeed even though 60% of restaurants fail in their first year?
That's the million-dollar question.