B&N Updates Nook Apps for Android, iPad, and iPhone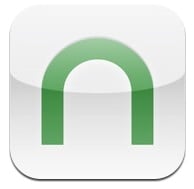 Barnes & Noble rolled out several new updates today for their mobile apps, but it's not clear to me whether the updates actually qualify as new or whether B&N is trying to pull a fast one on us.
According to the changelog in Google Play, the Nook for Android app gained several useful new features, including better integration with the accessibility features of Android, a new zoom view for illustrations,  and more:
• Popular magazines now available on Android tablets: SELF, WIRED, Glamour, Vanity Fair, GQ
• Supports HD magazines on HD-supported Android tablets (1280×720 or higher)
• Enlarge book illustrations for more detailed imagery
• Now accessible to blind and low vision users leveraging Android assistive technology, including screen magnification (OS 4.2 or higher required) & TalkBack (OS 4.1 or higher)
• Bug fixes
• Some users may need to Sign Out then Sign In again to complete this upgrade
It's good to see B&N adding features to their Android app, even though they are still ignoring the Windows and OSX apps, but I'm not so sure that B&N is being equally honest about the recent update for the Nook apps for iPad and iPhone.
According to  the changelog posted in iTunes, at least a couple features added in that update were already available in previous versions of the app:
• Now supporting NOOK Comics™ with ZoomView for a close up, panel-by-panel view of the story in a sequence as the author intended
• Animated page turns for books
• Enlarge book illustrations for more detailed imagery
• Better organization for your newspapers and magazines
• Supports HD magazines on iPad (3rd Generation and above)
• Improved download and sync capabilities
• PDF Reader enhancements
• Fixed crash that occurs when opening books in landscape mode and "Animate Page Turns" is on and "Two Page Landscape" is off (3.4.1)
• Fixed crash that occurs when opening specific magazines (3.4.1)
• Fixed issue with books not opening to the last page read (3.4.1)
• Better organization for your book series (3.4.2)
• Several enhancements and bug fixes brought to our attention via the "Send Feedback" option in Settings. Please keep the suggestions coming. (3.4.2)
The Zoom View and animated page turns were already in the app, and have been there for a while. I don't know why B&N decided to list them again.
What's even more puzzling is that there was no need. The other features in this update were more than enough to be worth writing about. For example, the new graphics ability is a plus, and so is the improved PDF support.
And one feature which I am particularity pleased to see is the better organization for newspapers, magazines, and books. The Nook for iPad app will now gather the books in a series and display them as a single icon. That is very cool, IMO.