Come Join my Facebook Group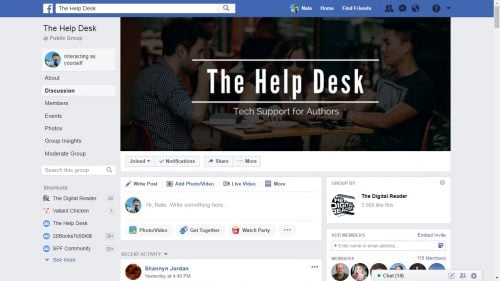 I've mentioned this in various places on social media, but I don't think I've announced on the blog that I officially launched my Facebook group last month.
It's called The Help Desk, and it's a place where authors can get answers to their technical questions. It is open to both beginners and experts. If you have a technical question, or can help answer them, please come join us.