Comixology Retires Its Windows 8 App, Won't Offer a Windows 10 App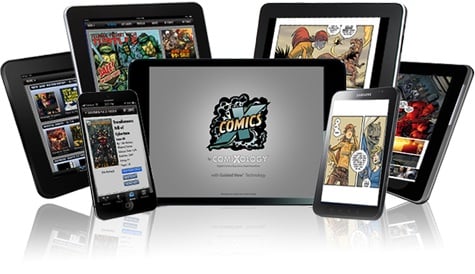 If you own a Windows 8 or Windows 10 device, you're going to have to get your digital comics fix through your web browser from now on.
Comixology is sending out emails this week and telling their customers that the Windows 8 app will be retired by the end of the year. The customers are directed to either switch to another platform (Android, iOS, or Fire tablets) or get used to reading comics in the web browser.
You can find the email at the end of this post. I also followed up with Comixology about a possible Windows 10 app, and was told:
We recently decided to refocus our Win8 development efforts on delivering a great web experience, and thus have no plans to release a Win10 app at this time. Moving forward, we will continue to focus on the web, Fire Tablet, Android and iOS.
This will likely prove to be a relatively minor hiccup. Windows 8 may have gotten all the buzz but it's always been the minority Windows platform, which is why most Comixology users on Windows were already using the web browser.
Comixology can only stream digital comics in your web browser (there's no download option) so it's not a great solution, but it is better than a kick in the head.
And in any case, Comixology can always change their mind five years down the road, when Windows 7 is no longer the most popular version of Windows.
Dear fellow comics fan,

We are writing to you because you have used our ComiXology for Windows 8 app in the past.

We recently decided to focus our development efforts on delivering a great web experience, announcing a release that includes enhanced library management using your browser and, as a result, we wanted to let you know that we have removed our Windows 8 app from download and will be retiring it. You'll still be able to download and read inside of your Windows app through the end of the year After that date, on Windows OS devices, you'll be able to download and read your comics through our web experience at comixology.com, or, as always, through our apps for Fire Tablet, Android and iOS devices.

To help ease the transition, we've added a $5 comiXology eGift card credit* to your account. You don't have to do anything for this, just shop for you favorite comic, graphic novel or manga.

Sincerely,

– Your friends at comiXology
image  by Sam Howzit