Dasung Launches a 10.3″ eReader on Kickstarter With a Ridiculous Price
The Chinese E-ink monitor maker Dasung  is back again with their second ereader, but I really do not recommend buying it.
The Not-eReader 103 is a 10.3″ ereader that runs Android 9.0. It's a lot like the Note2 from Onyx, only with a price tag over $200 higher and, judging by the reviews over at Mobileread, glitchy software.
You can pre-order one today on Kickstarter for $768. The announced ship date is November 2020.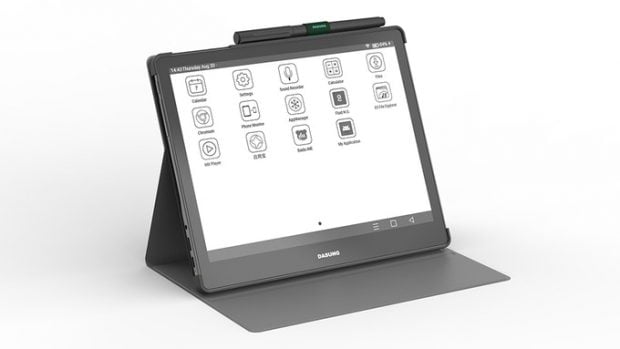 Powered by an octa-core Snapdragon 660 CPU, the Not-eReader 103 ships with 4GB RAM, 64GB internal storage (plus a microSD card slot), Wifi, Bluetooth, and a 6.4Ah battery.
It has a screen about the same size as the Remarkable 2, and like that ereader the Not-eReader 103 has both a capacitive and Wacom touchscreen. (The Remarkable 2 costs $399.)
While the Not-eReader 103 does cost almost twice as much, it does have a couple advantages over the Remarkable 2.  This device supports USB host, and it can connect to your PC as a monitor.
That's great, but I do not feel it justifies the high price.
What do you think?
Specs