E-ink to Sell Stock, Raise Capital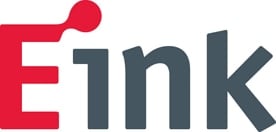 It looks like my favorite screen tech company is about to go through another expansion phase again.
Digitimes reported this morning that E-ink Holdings, the parent company to the screen manufacturers E-ink (epaper), Sipix (more epaper), and Hydis (cutting edge LCDs), will soon be selling 60 million shares of stock.
Taiwan-based EPD (electrophoretic display) maker E Ink Holdings (EIH) will raise additional paid-in capital through issuing up to 60 million new shares for private placement, according to the company.

As EIH suffered net loss of NT$749.2 million (US$25.4 million) on consolidated revenues of NT$26.705 billion for 2012, the company's board of directors have decided not to distribute any dividend.
According to the financial info I found via Bloomberg, E-ink's stock is currently trading in Taiwan at around 22 New Taiwan Dollars a share, or the equivalent to about $.74. The stock has been trading in the lower twenties TWD since mid-October 2012, when the price took a tumble. Earlier in 2012 the stock had been trading for as much as 42 TWD.
E-ink currently has around a billion outstanding shares.