Early Look at the Wiskey E-Pad (videos)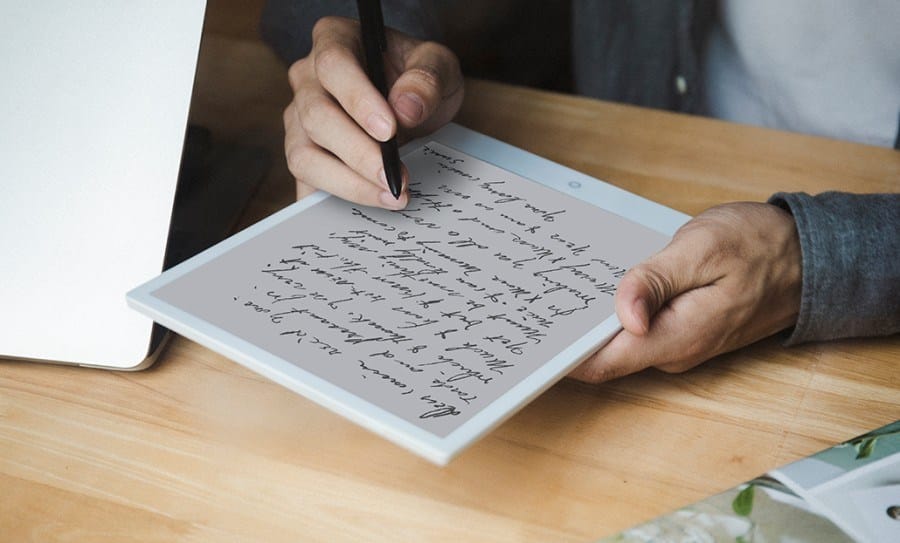 The Wiskey E-Pad is an upcoming 10.3″ ereader slash notepad running Android 7.0 on a deca-core CPU. We're still two weeks out from the official launch of the E-Pad's crowd-funding campaign, and details are still scarce, but today I have a few videos to show you that this device really does exist (some of my commenters thought it was vaporware, a pretty reasonable conclusion).
It seems Wiskey has been sharing videos in a closed FB group. I haven't found that group, but Mike Cane tipped me to a a set of videos that someone uploaded to Reddit. I copied those same videos to Youtube so I could share them with you today.
The videos show that the E-Pad is pretty fast, and has an amazing ability to recognize diagrams. My source has also confirmed that the crowd-funding campaign is really coming, and that it's been confirmed this device runs Android 7.0.
Here's a run down of the specs from my last post.
Screen: 10.3″, 1872 x 1404 E-ink display (227 ppi)
OS: Android 7.0 (with Google Play Store)
CUP: unknown seed, Deca-core CPU
RAM: 2GB
Storage: 32GB, microSD card slot
Touchscreen: Capacitive touch + Wacom pen input
Mike, speaker
Connectivity: WiFi, Bluetooth, GPS, and 4G LTE
Weight: 392 grams (14 ounces)
What do you think of the device so far?