Ectaco Now Shipping Partner Lux 5″ Android Tablet/Convertible
Ectaco first made its name in translation software and devices before releasing the Jetbook ereader in 2008, and the Partner Lux clearly shows that the company is staying true to its roots.
This baby runs Ectaco's  custom-built translation apps on top of  "the latest Android OS platform", which I assume means Android 4.0. It's equipped with a touchscreen, Wifi, microSD card slot, speaker/mike, and it comes with a stylus.
The Partner Lux costs $500, so I'm not sure if it will be worth buying as an Android PDA. But that's okay because this is an electronic translator, not a tablet. it ships with Russian-English translation abilities and it can accept typed, written, and spoken input for translation.  It can show the translated text either onscreen or speak it aloud.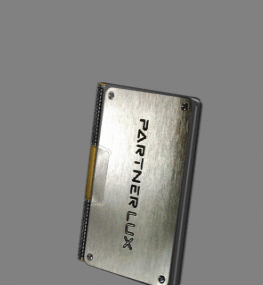 It appears to be running an open version of Android. It ships with a web browser, Skype, and a Youtube app as well as an app store client (1 Mobile Market) which stocks a promised 250 thousand apps. It also has games, utilities, media players, Adobe Reader, and an unspecified reading app – likely adapted from the software running on the Jetbook.
I have to say that I'm almost tempted to buy it. I've always had a soft spot for multi-use convertible gadgets like the Partner Lux. In fact, it reminds me strongly of some of the  Sharp Zaurus models. They share the same general design, though the Zaurus was built as a straight PDA.