Edutone launching 4 tablets for the academic market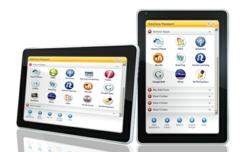 Edutone, a specialist in educational software, announced last week that they're getting into hardware. they paln to have a line of ET Persona tablets on the market by the fall.
They haven't released all the details yet, just some general ones. There's going to be a minimum of 4 Android tablets with 8″ or 10″ screens and prices ranging from $179 to $399. All the tablets will have Wifi as well as either resistive or capacitive touch screen.
Edutone are also promising that the tablets will be CIPA (Children's Internet Protection Act) compliant. This is going to remove a major headache for educators because the tablets have the necessary software filters to block inappropriate content.
The tablets will be priced on a subscription model, and more details will be released later.