Ematic Hits New Low With New $50 Dual-Core Android Tablet
Ematic has made a name for itself over the past couple years by releasing cheaper and cheaper tablets of questionable quality, and this week they reached a new low. Brad Linder of Liliputing tipped me to a new Ematic tablet that runs Android 4.4 on a dual-core CPU and only costs $50 at TigerDirect.
That price only comes after a $20 mail-in rebate, so it's not strictly the retail price, but it's still darned cheap. And even at $70 this is a cheap tablet, so much so that I would avoid it.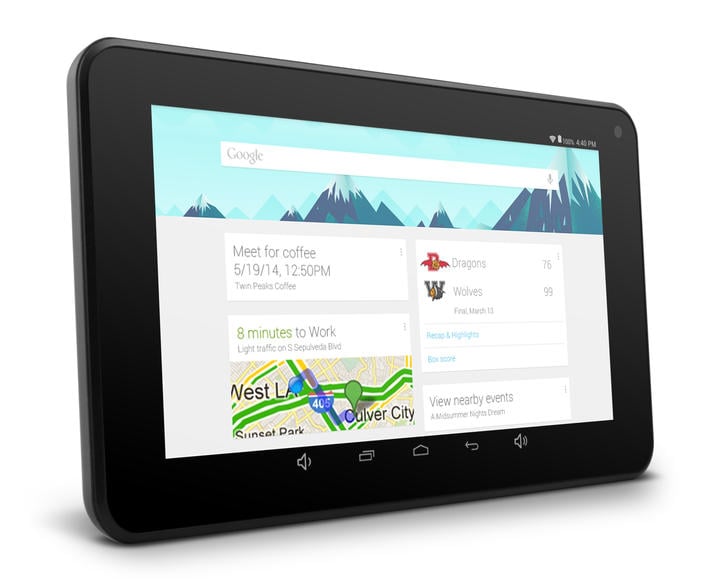 The Ematic EDG172 runs Android 4.4 KitKat on a dual-core 1.1GHz CPU with 512MB RAM and 8GB internal storage. Its 7″ screen has a resolution of 800 x 480, which is pretty much what I assumed from the price tag, but on the plus side it does also have a capacitive touchscreen.
This tablet also has a microSD card slot, a pair of cameras (3MP and 2MP), Wifi, a g-sensor, and a battery of some kind.
The EGD172 is the cheapest tablet I have come across which runs Android 4.4 and it is one of the few new cheap tablets to launch this year. Thanks to the many cheap tablets which launched in the past couple calendar years, the US tablet market is glutted with more stock than anyone wants to buy.  That has led to a dearth of new launches, which is not necessarily a bad thing.
Even though this is one of the few new tablets this year, i still think you should avoid it. Ematic has a reputation for cutting costs, often past the point that it made sense. I've heard from owners of any number of different Ematic tablet models that the tablets break under light usage, with some component as simple the USB port breaking loose.
Ematic is in fact one of the reasons I don' buy tablets which cost under $99. Even now, there is such a thing as too cheap.