Feedly for Android Breaks Free of Google Reader As AOL Reader Prepares to Launch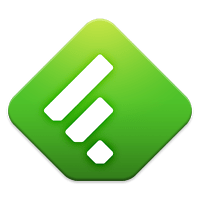 It looks like the heir apparent to Google Reader has their ducks in a row.
Feedly just rolled out a new update today for their Android app, and it finally gained the one feature that it simply must have if it's still going to be usable 8 days from now.
Feedly's apps for iPad and iPhone as well as the web browser are integrated into Feedly's own servers,, and as of today so is the Android app. Given that the Readerpocalypse is barely a week away, not releasing the update with time to spare would have been a badness thing.
Update: An earlier version of this post reported that the Android app didn't yet have Feedly Cloud. That detail came from the changelog on Google Play, which had not been updated with accurate info.
In other news, AOL's latest attempt to build a news reader service, the simply titled AOL Reader, is said to be launching into a beta test Monday, 24 June. This report comes via Engadget, and is confirmed on the AOL Reader website.
There's still no solid info yet on whether Facebook is planning to do anything with the RSS code uncovered a couple weeks back, but I still believe that (and the WSJ agrees) they're thinking about a revamp of their existing social reader apps and not a one-for-one Google Reader replacement.
Digg is also going to be launching their Google Reader alternative this week, and the latest word is that Digg Reader will be opened up to the public on 26 June. The Digg Reader is described in some early hands on reports as still being very rough around the edges and not quite finished, though other early reports (Wired, for example) read like Betaworks was performing irrumatio during the demos.
And if none of the big names meet your needs, there are more than a dozen less well known alternatives to Google Reader, including 9 that I briefly considered as my next source for my news fix.