Feedly Hit with a DDoS Attack, Extortion Demands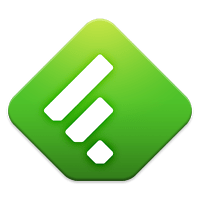 If you've been having trouble accessing your Feedly account today, I wouldn't blame the startup. Feedly announced around 5am eastern time this morning that they are under a DDoS (distributed denial-of-service) attack as part of an extortion attempt:
"Criminals are attacking feedly with a distributed denial of service attack (DDoS). The attacker is trying to extort us money to make it stop. We refused to give in and are working with our network providers to mitigate the attack as best as we can, " explained Edwin Khodabakchian, founder and CEO of Feedly. He added, "We are working in parallel with other victims of the same group and with law enforcement."
The hackers are crippling Feedly's network resources, but they have not gained access to Feedly's servers (it's not that kind of attack) and Feedly has assured us that our data is safe. Service will be restored once the attack is mitigated.
Feedly has not identified where the attack originated, but they have hinted that other services are facing similar attacks from the same perpetrators. This probably includes Evernote, which only yesterday reported it was under a similar attack, though it was quickly restored.
With around 15 million users and 24,000 paying customers in February 2014, Feedly is the largest of the many feed reader services that blossomed in the wake of the Readerpocalypse, Google announcing the closure of Google reader last year. It's the leading replacement for Google Reader, which could be why the service was targeted.
Feedly