Geeksphone Revolution Smartphone Combines Firefox OS, Intel CPU in a $300 Smartphone
The
Spanish smartphone maker Geeksphone has just unveiled the perfect smartphone for those who can't settle on just one OS. The Revolution phone, which is now retailing for 222 euros, ships with Android but also enables users to install the open-source Firefox OS.
Geeksphone has long been working on developing Firefox OS smartphones, and the Revolution shows much improvement on their earlier efforts.
This phone features a 4.7″, 960 x 540 resolution display with 1GB RAM, 4GB of Flash storage, and a microSD card slot. Out of the box it runs Android 4.2.2 Jelly Bean on a dual-core 1.6 GHz Intel Atom Z2560 CPU, but owners also have the option of reflashing the firmware with a version of  Firefox OS.
This smartphone also has Wifi, Bluetooth, GPS, and a pair of cameras (8MP and 1.3MP). It supports both GSM and HSPA networks.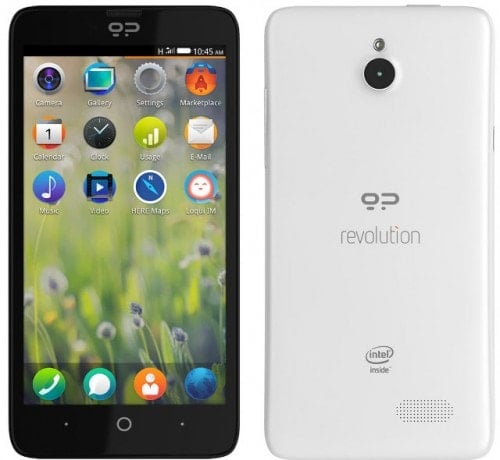 While the Revolution supports two different OSes at this time, it's technically not a dual-boot phone.  Switching between Firefox and Android takes more than simply rebooting the smartphone; users have to flash the OS using the integrated recovery tools.
Early feedback suggests that this phone might be over priced for the underwhelming specs, and while that might be true this is still the best phone to run Mozilla's Firefox OS yet. And as you can see in the demo video below, it is a cute little phone:
Geeksphone