Google Brings Data-Compression Tech to Chrome for Windows, OSX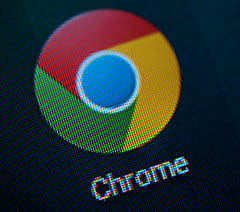 The data compression tech found in mobile web browsers like Silk, Opera Mini, and Chrome for Android is a useful way to save bandwidth when you're browsing the internet over a mobile connection.
Realizing that laptops are mobile devices too, Google just released a Chrome extension which will help users squeeze more web browsing into their limited data plans. The Data Saver extension gives the desktop version of Chrome the same data compression tech which mobile Chrome has offered since 2013.
The extension calls on Google's servers to compress web pages and forward them to your computer. It doesn't work when Chrome is in incognito mode or when you connect to a site using SSL (HTTPS) encryption, but the rest of the time users should experience a noticeable increase in speed.
All this goodness comes at a price. The extension is still in beta, and that adds stability issues. It also runs in Chrome, and that adds even more issues. What's more, Google has detailed a list of problems you might encounter when the extension is enabled:
Some websites might not be able to accurately determine your location
Some images might look a little fuzzy
Internal websites, such as your company's intranet sites, might not load
Sites that your mobile carrier uses to authenticate and bill you might behave unexpectedly. For example, you might have trouble logging in to your mobile phone provider's website
If you have problems with Data Saver, you might want to consider one of its competitors. There are several data-compression extensions in the Chrome Web App Store, including Data Compression proxy and SkyZip Proxy.
Data Saver via PCWorld