Google Debuts Classroom, a Free Apps for Education Tool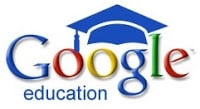 Google took another step towards undermining the ed tech market today with the launch of Classroom.
This new, free tool in the Google Apps for Education suite is intended to make it simple and easy for educators to assign work, provide feedback to individual students and the class as a whole, and stay organized.
Teachers will be able to track students based on their class and quickly see how each is progressing:
With Classroom, educators will be able to:
Create and collect assignments: Classroom weaves together Google Docs, Drive and Gmail to help teachers create and collect assignments paperlessly. They can quickly see who has or hasn't completed the work, and provide direct, real-time feedback to individual students.
Improve class communications: Teachers can make announcements, ask questions and comment with students in real time—improving communication inside and outside of class.
Stay organized: Classroom automatically creates Drive folders for each assignment and for each student. Students can easily see what's due on their Assignments page.
According to Google, Classroom is opening today for a limited preview. Teachers can ask to join the preview, which is expected to start next month. Classroom is scheduled to launch by September, when it will be available for all schools that use the Google Apps for Education suite.
I know that this tool might not sound like much, but this is the kind of tool that other ed tech companies are selling to schools for annual fees. Google, on the other hand, is simply going to give it away. It won't even be supported by ads, and Google has also promised that they will never uses a school's content or student data for advertising purposes.
In short, Google is working to disrupt the ed tech market just like they disrupted email, feed readers, online storage, and other tech industries.
I think that is great news.
I've never been happy about companies profiting off public education. They might be necessary, but big textbook publishers and big ed tech companies led to unmitigated disasters like "No Child Left Behind" , which is less a reform effort than a jobs program for the companies that sell the standardized tests to schools.
Between Chromebooks and the Google Play for Education certified Android tablets, Google and its partners are already collectively the second largest hardware vendor for 1:1 programs, and with the debut of Classroom it's clear that Google is building the back end which is intended to dovetail in to the devices.
It would not surprise me if a couple years from now Google dominated the ed tech market as thoroughly as they dominate search engines.