Google Drive for Education Offers Unlimited Storage for Schools, Students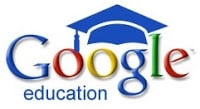 Google's well-known for the personal and work services they provide and now they're getting serious about the education sphere. Earlier today Google launched Drive for Education, expanding the Apps for Education program with unlimited cloud storage – and best of all, it's free. 
Billed as the "free bookbag for the 21st century, Drive for Education enables the 30 million plus students who use Google Apps for Education to save all of their content and school work online, with no concern for access or space limitations, including the class work from Classroom.
In addition to the free storage, Google is also promising to also add Google Apps Vault, their email backup solution, by the end of the year. Other future improvements include reporting and auditing tools which will help users track where a file has been and how it has been accessed. Those features are coming in the future, but for now users will have to content themselves with the ability to upload individual files up to 5TB in size.
Launched not quite 7 years ago, Google Apps for Education has slowly grown to be a serious contender in the edtech market, boosting Chromebook sales past those of the iPad.