Google Just Sent Me Five Invites for Contributor by Google – Want one?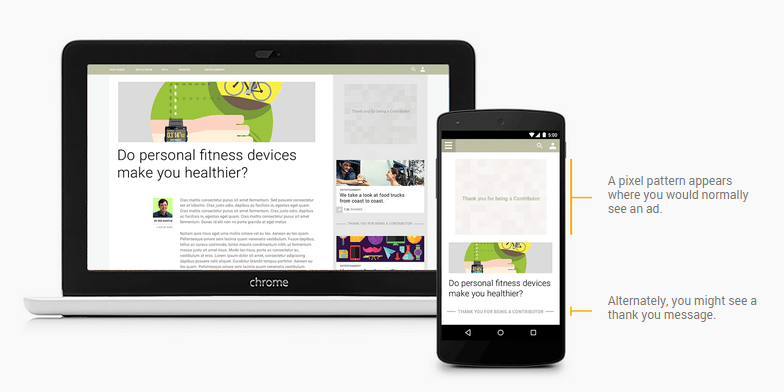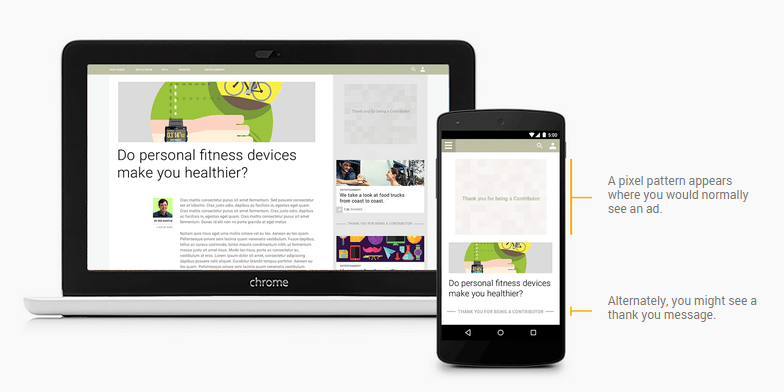 Google's experiment in replacing advertising with reader sponsorship is still in an invite-only beta but the number of test subjects is about grow.
I just got an email from Google with an offer of free invites for the program.  I have the option of letting up to five people skip the waiting list so they can have the immediate option of paying a monthly fee to get out of seeing some Google ads.
I myself have decided against staying in the program (I prefer the more complete solution: an ad blocker) but if you still still experience ads then you might be interested.
Contributor by Google lets you pay between $2 and $10 a month to reduce the number of Adsense-supplied adverts by anywhere from 5% and 15% (at the $2 tier) to 25% to 50% (if you pay $10 a month). Rather than an advert, a Contributor sees a white space with a thank you note.
A Contributor's monthly fee is divided among the participating websites they visit so that the most trafficked sites gain the most revenues. It does not, however, go to any sites not in the program (this blog is still waiting to be let in).
If you look at it in terms of Google ads, it's potentially a great idea (or at least it could be once it is more widely supported). It gives everyone something that they want; Google and the web publishers get money, and the user sees fewer ads.
That sounds great, but I'm still not going for it. I have realized that the ad market is fragmented enough that ultimately this program will have little impact on my browsing experience.
It does not have any effect on the adverts from other ad networks. For example, the splash video advert that recently attacked me on a major gadget blog was not supplied by Adsense and thus it would not be blocked by this program.
I need an ad blocker to protect myself from that ad as well as the malware, annoying tracking scripts, and the dozen other problems endemic to the ad market today. I think you too should be using an ad blocker as well as a basic level of web browsing prophylaxis, but that's just me.
If you want an invite to Google Contributor, just let me know in the comments.