Here's the Screen Amazon Could Have Used on the Kindle Voyage DX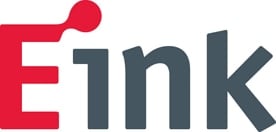 When the first rumors of the Kindle Ice Wine circulated last November I was one of many who was surprised to learn that Amazon had a higher resolution screen in the works, but I shouldn't have been. While I was doing some custodial work on the blog Sunday night I came across an old post which reminded me that E-ink had been working on a high-res screen for longer than one might think.
Way back in 2011, E-ink and Epson (which made the screen controller chip) announced that they were showing off a new 9.7″ E-ink screen at SID Display Week. That display sported a screen resolution of 2,400 x 1,650, giving it a sharpness of 300 ppi.
I haven't been able to find any photos from 2011, but I did find this image of the reference design board:
That 2011 screen was probably based on the Pearl generation of E-ink's screen tech, and not Carta, so it would be a generation out of date if it were released in 2014. But that could readily be corrected should someone cough Amazon cough decide to release a larger ereader with that resolution.
Over the past few years Kindle DX lovers have been alternating between lamenting its passing and agitating for a replacement, and today we have a reminder of just how great that replacement could have been.
It's a shame no one ever used this screen, but more importantly let's consider what this says about the screen tech market over the past few years.
For example, last year Kobo released the Aura HD. That had a 6.8″ screen with a 265 ppi sharpness, and while that was a great screen I do have to wonder why Kobo didn't go with the 9.7″ screen.
It also makes me wonder why no one else used this screen. Could it be production issues, do you think?