Hisense Sero 8 Android Tablet Now Showing up in the US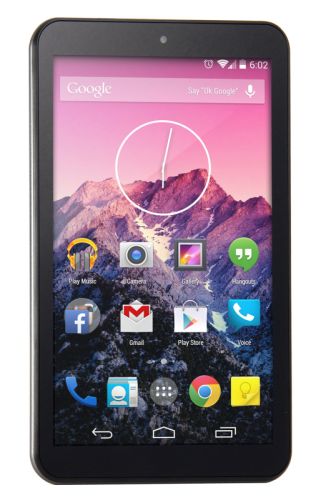 When Hisense launched the Sero 7 Pro in the US last summer they ignited a media frenzy over a cheap and excellent tablet. With the Sero 8 tablet just now appearing on US shores they may be about to repeat that success.
After launching in the UK in April, new reports are coming in this week that the Sero 8 is available in the US. It has shown up on the FCC website, is reportedly being carried in at least one Walmart store (but not on their website), and is even selling on Ebay for $120 (from a pawn shop, of all places)
The Hisense Sero 8 runs Android 4.4 KitKat on a 1.6 GHz Rockchip RK3188T quad-core CPU with 1GB RAM. It has a 16GB Flash storage, a microSD card slot, Wifi, Bluetooth, and a pair of unimpressive cameras.
Weighing in at 1 pound, it has a 4Ah battery which offers a promised 10 hoursw of runtime. The 8″ screen is based on an IPS display with a screen resolution of 1280 x 800, and it has a cheaper 5 point capacitive touchscreen.
I can't find any reviews of this tablet (it's on my to do list), but I see that when I covered it in April I commented that the cameras (VGA and 2MP ) made me think of the bottom of the market tablets found at $99 price point last year, and not the Sero 7 Pro (at $149).
The Sero 8 is selling on Ebay for $120, so it looks like I came pretty close to hitting the mark. The UK retail price is £90, which suggests to me that Walmart's price will be $129, marked down to $99.