How Long Has Amazon Been Selling eBook Bundles in the Kindle Store?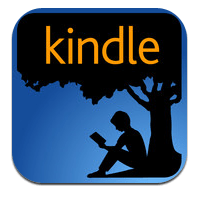 When I reported yesterday that Amazon had started selling bundles of manga in the Kindle Store in Japan, I thought it was a new phenomenon. It turns out that's not the case.
Earlier this morning Anthoney Wessel of Digital Book Today tipped me to the news that Amazon has been selling bundled series in the Kindle Store on Amazon.com for the last 2 months.
This is the first I'd heard of it, but he's right. Select series in the mystery and romance categories in the Kindle Store are now being offered as bundles. For example, the Rebekka Franck series by Willow Rose can be bought as individual books or as a bundle of 7 ebooks. Diana Gabaldon's Outlander series is also available as a bundle.
Now, I'm sure that some are thinking that ebook bundles are not new in the Kindle Store; many series have been bundled into box sets. That's true, but what we're looking at here is something different.
These bundles aren't omnibus editions with all the ebooks shoved into a single file. They're the separate books, only now you have the option of buying them all at a single go with a single click (and pay retail).
That's nice because it gives you the option of loading just a single ebook at a time, rather than carting around the single huge omnibus. Another benefit is that Amazon takes care not to sell you the same book twice.
I happen to own the first book in the Outlander series, so Amazon deducted the price of the first ebook from the bundle price:
While we're on the topic, I did read that book – recently, in fact. I'd heard that the tv series was based on a book so I looked it up. Interesting.
I've spent a few minutes this morning searching through the Kindle Store, and so far as I can tell Amazon is currently only offering bundles of romance titles (and mystery, according to Anthony).
I couldn't find any SF or fantasy bundles, even though i can think of a half dozen series where it would be desired. The A Wrinkle in Time series, for example, is available as an omnibus but not a bundle, and the same is true with The Chronicles of Narnia series.
I can't tell you why Amazon is only offering bundles in a couple categories, but it does explain why I hadn't heard of them.
Did you know these bundles were available? Have you, as an author, had a chance to use them?
image by quinn.anya