How to Make Your iPad or iPhone Read eBooks Aloud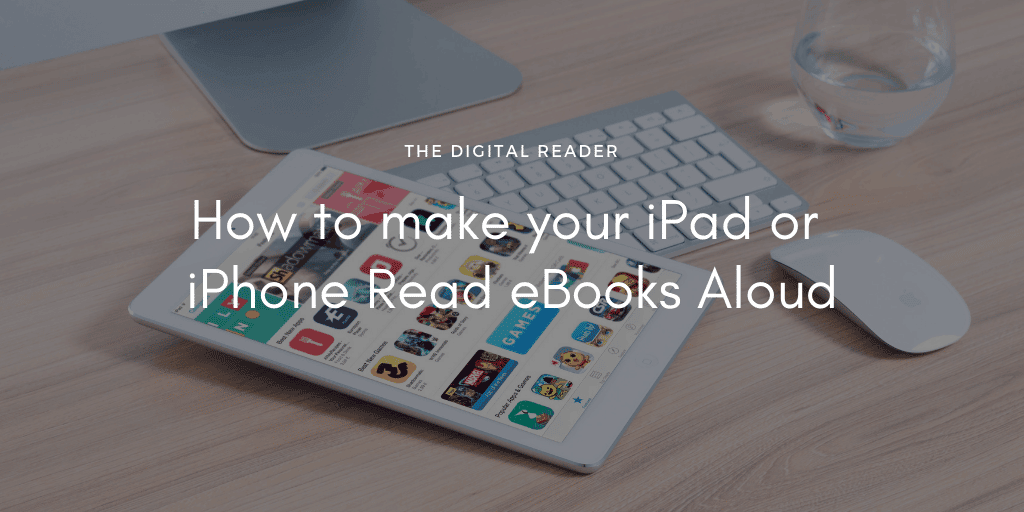 Audiobooks are fun to listen to during a commute, or a jog, or any time your hands are busy, but they often cost a lot and you can't always find an audiobook edition for your current book. Fortunately, there's a way to get your iPad or iPhone to read any ebook to you in just a few steps.
Step One: Activate the Screen Reader
Go into the Settings menu, and navigate to General > Accessibility > Speech. Toggle "Speak Screen" on.
This is really the only step you have to take; you can have Siri read an ebook aloud by swiping down with two fingers from the top of the screen the next time you have one open.
I think it's worth the few extra seconds to customize the experience, however.
Step two: Choose a Voice
While in the Speech menu, select the Voices option. Find and select your language in the Voices menu, and then pick the voice you want to hear.
There are a couple dozen voices to choose from in English alone, and many more for other languages.
Step Three: Decide Whether You Want to Highlight Content
There's going to come a point where you will wonder, "Wait, did they really say that?" This will be when you be glad that you found the Highlight option in the Speech menu, and told your iDevice to highlight the words it is reading.
You have 3 options: words, sentences, or both. (I went for just words.)
Step four:
You don't want your iDevice to go to sleep mid-sentence, so your final step will be to turn off Auto-Lock.
Find the Auto-Lock option under the Display and Brightness menu, and set it to Never. This will keep your iDevice from going to sleep and interrupting the ebo0k you're listening to.
And that's it!
The next time you are reading an ebook, use two fingers to swipe down from the top of the screen, and Siri will start reading the ebook to you.