India's Wink XTS e-reader is the Hanlin V60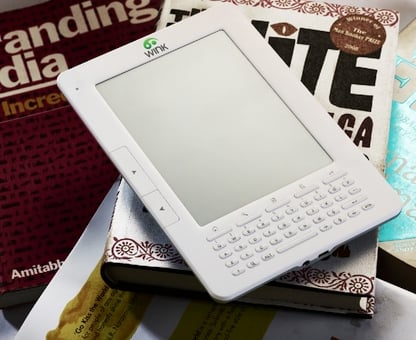 There was a story going around this past week about EC Media and their new Wink 5″ ereader model. I passed on the story; I'd already reported about the 5″ ereader back in July and there was no new detail. No one had pictures, so it wasn't worth a post.
One upside of all the stories on the 5″ Wink is that a number of sites were using pictures of the 6″ Wink, and I recognized it as the Hanlin V60. (When I last posted on the Wink, I hadn't seen the V60 yet.)
I got the following picture from MobRead, a Chinese ereader blog. It's quite obvious that the devices are the same, and this makes me feel a lot more confident about the Wink. Hanlin have several years of ereader development experience and quite a few previous models. My estimate of the qaulity and reliability of the Wink went up (a lot).