Infographic: Ten Signs You Are Reading a Gothic Novel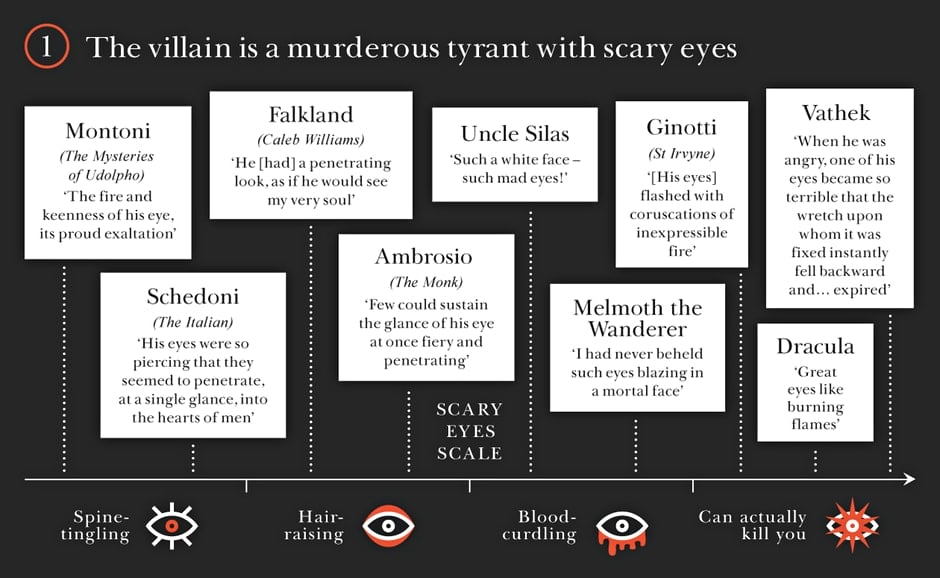 When I first found this infographic, I thought it aid "10 signs you're living in a gothic novel". That would have ben nifty, but no.
As an established genre, gothic novels follow certain tropes, so much so that Adam Frost and Zhenia Vasiliev were able to create an infographic for The Guardian that lists ten obvious signs of the gothic novel.
When Horace Walpole published his 'gothic story' The Castle of Otranto, he launched a literary movement which has sired monsters, unleashed lightning and put damsels in distress for 250 years. A horde of sub-genres has followed, from southern gothic to gothic SF, but are some novels more gothic than others?
Two of the better-known traits include a murderous villain with scary eyes, and being set in a gothic building. (Gothic novels may only have an accidental connection to a certain type of architecture, but that connection is indisputable.)
(click to enlarge)