Inside the Kobo Deal that Netted Indigo $165 Million (And Smothered the US eReader Market)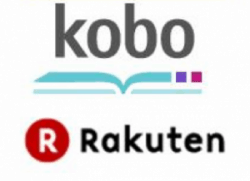 A couple weeks back The Globe & Mail posted a lengthy look into Indigo Book & Music and their 3 year foray into the ebook world. I just found it, myself. It's a fascinating read and if you don't have time to get to it right now you should definitely bookmark it and save it for later.
It has a lot of inside details which I didn't know. But it also has a number of the details wrong.
Some are minor, like whether the CEO of Indigo was shown a Sony Librie or Sony Reader in 2005, but at least one stands out as historical revisionism. Indigo did some smart things in creating Kobo, but they also made a terrible blunder. For example:
At the time, Kobo's ambitious strategy seemed lunatic. First was the pricing strategy. Indigo initially charged about $149.99 (U.S.) for the Kobo, a steep $120 discount compared with the Kindle 2 price tag. "It was a real make-you-sick-to-your-stomach kind of bet," says Serbinis. The logic behind the low price was that Kobo would appeal to the average reader rather than affluent types who thought nothing of spending heavily for a costly Kindle.
Guess what? It turns out that policy was lunacy after all. It put Kobo's richer and more powerful competition in a position where they had to respond by dropping their own prices.
The hype surrounding Kobo, when combined with the steep price difference between the B&N Nook and the Kobo eReader, put B&N in a position where they felt compelled to match the price of the Kobo eReader. So when B&N launched their second ereader, the Nook Wifi, in June of 2010 they priced it at $149 and they dropped the price of the Nook 3G to $199. Less than 9 hours later Amazon responded by dropping the price of the K2 to $189, and that was all she wrote.
In a single day, Kobo's pricing decision went from being a clever move to being a catastrophe. Kobo single-handedly killed off the US ereader market by forcing Amazon and B&N into a brutal price war. That one day in June also caused the demise of the RCA Lexi (yes, RCA had an ereader). And it likely caused Samsung to drop out of the US ereader market; their $400 ereader simply wasn't possible anymore.
One might even go so far as to say that Kobo's price policy created the situation that led to B&N spinning off the Nook and creating Newco. The development costs for the Nook platform were likely killing them, so much so that they got MS to subsidize Newco (it was in the fine print of the contract). What's more, Kobo's price policy could be argued as being the first step towards Indigo needing to sell off Kobo. The Globe & Mail article says it was becoming a money pit, and Indigo's pockets were only so deep.
Still, this article is definitely worth reading – in spite of the flaws.