Kindle for Android Updated with Improved Audio, Navigation Support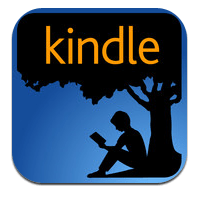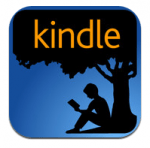 Amazon released a new version of their Kindle app for Android  and I think you're going to like it. The Kindle app v4.6.0 adds a bunchaton of useful features, including a couple additions that should make it more fun to listen to audiobooks in the Kindle app.
In addition to a new option for controlling system brightness and screen orientation from inside the Kindle app, the app also now has a full screen immersive reading mode (Android 4.4 and above, alas).
And with this update  readers (and book designers, too) can use a multi-level TOC; to be more exact, Amazon says that the front matter (copyright page, title page, etc) has been combined into a single entry labeled fromt matter. The TOC has also been updated so they will all display a link to the cover as the first entry.
And that's not all. Amazon also reports that the app can now be paired with Bluetooth devices (I'm thinking earpieces), andwhat's even better is that playback will automatically pause if Bluetooth is disconnected. Also, if you put your Android tablet or smartphone to sleep while it is playing an audiobook you can wake it up and control playback from the lock screen.
It looks something like this:
I don't much care for audiobooks, but if I were listening to one on my phone I would really appreciate the new features. Amazon just made it a lot easier to listen to audiobooks while leaving your smartphone in your pocket.
You can find the app in Google Play and other fine app stores.
Changelog:
Read books in immersive full-screen mode (Android OS 4.4+)
Tap the bottom right corner of a page to lock orientation
Control playback from the lock screen while audio is playing in the book
Choose system brightness in reader settings
Navigate table of contents by sub chapter
Pair with Bluetooth devices (Permission)