Kindle Create App Out of Beta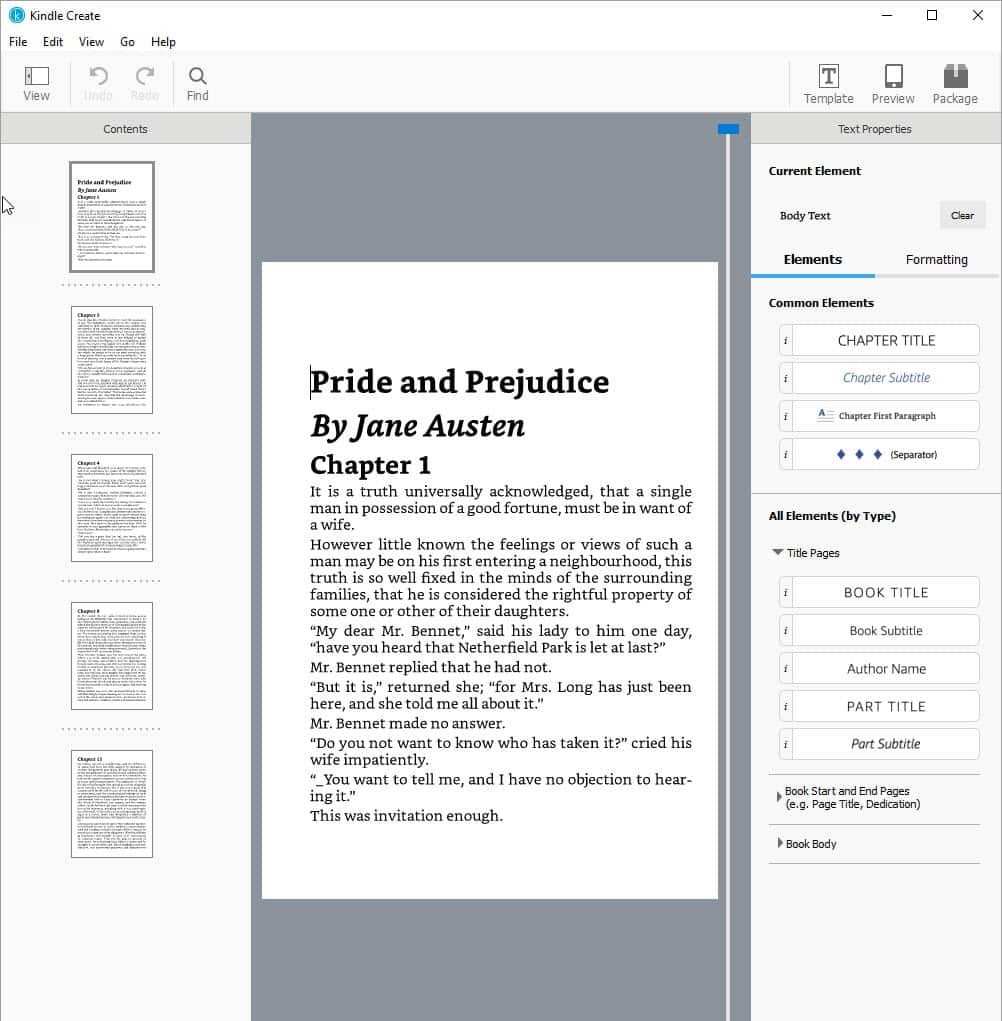 Amazon's app for making Kindle ebooks, Kindle Create, is out of beta.
Originally launched in April, Kindle Create is Amazon's 4th Kindle ebook making app (the other three are  Kindle Kids Book Creator, Kindle Textbook Creator, and Kindle Comics Creator).
Kindle Create is a Windows and macOS app that helps you transform your manuscript into a project file that you can upload to Amazon and sell as a Kindle ebook. (It doesn't actually make an ebook you can read directly on your Kindle or smartphone.)
The app works with DOC or DOCX files, and automatically identifies details like formatting and headers, turning them into chapter headings, a TOC, etc.
It comes with 4 default templates for formatting a book, and they can be customized to suit your preferences.
I've been playing with it for a few minutes, and once I figured out how to change the default formatting I found it really easy to use. It automatically handles reformatting all chapter headings, or subheadings, etc, saving me from having to make sure that I missed just one of seventeen chapter titles.
Edit: No, I was wrong. I thought it was changing the formatting on all examples of, say, a chapter heading but that did not happen.
It's a shame that this app can't make a Kindle ebook, though. While it does have a simulator which is supposed to show you what an ebook looks like on a tablet, Kindle, or smartphone, it is better to test on the real thing. I have heard too many horror stories from developers about ebooks that break in just one Kindle app – and nowhere else – to trust simulators. (Plus, I need tools I can use for myself, not as free labor for Amazon.)