Kindle for Android Updated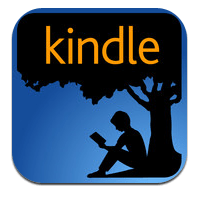 Amazon issued an update today for the Kindle Android app.  The update doesn't add any major new features, but according to the changelog it does offer a few useful refinements.
The update adds faster cover loading and it reportedly also fixed the sensitivity issue that some have experienced when using the volume buttons as page turn buttons. According to the changelog readers also have greater font choices, which strange because I can't seem to find any options for font choices.
Amazon is also promising auto-brightness controls, meaning that the Kindle app is now integrated with the auto-brightness option for your Android device. Unfortunately I have the brightness set manually on my Hisense Sero 7 Pro, and the Kindle app completely ignores the setting. I have to manually adjust the brightness inside the app as well as outside the app, and it's getting to being annoying.
You can find the app in Google Play and other fine app stores.
Here's the change log:
– Font choices
– Faster cover loading
– Auto-brightness controls
– Easy access to table of contents in the book
– Fixed sensitivity of volume button page turning
Looking for additional options or settings?
– In a book, tap the center of the screen
– In the library, tap and hold any item