Kindle for Android v4.11 Adds Popular Highlights, WordWise, Book Introductions, And More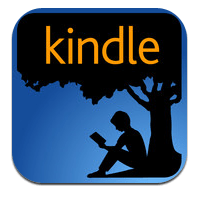 The Kindle platform has all sorts of nifty features, and a bunch of them showed up in the Kindle app today.
Install the latest version of the Kindle app for Android and you'll find that Amazon has added a bunch of features which, when taken together, should make the Kindle Android app a better tool for students.
Kindle for Android v4.11 now supports popular highlights, enabling students (and other readers) to see the annotations added by other Kindle users. The app also gained support for Flashcards, making it much more useful for studying, and it finally got WordWise, Amazon's definition tool. When enabled, that last inserts definitions in between the lines of text in an ebook, making it a lot easier to understand difficult words.
And last but not least, readers can now find out more about an ebook. Amazon's added the "About This Book" section. Fire tablets have had this feature for months, and it's pretty useful. It pulls in a book's metadata, ratings and other details which might interest a reader.
Amazon also reports that the app offers a better way to control Audible audiobooks while reading, but I can't see any change. And there's a mention in the changelog of TOC support in digital comics, but I don't own any so I can't confirm that detail.
You can find the app in Google Play.
Changelog
4.11.0
• Read more challenging books with Word Wise
• Learn more about the book and author before you start reading
• See popular highlights from other Kindle readers
• Create flashcards from textbooks to help you study
• Look up words with any dictionary
• Control Audible playback easily without leaving the page
• Navigate manga easily with a table of contents
• Bug fixes