Kindle for iPad, iPhone Updated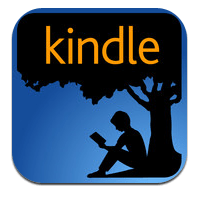 Amazon rolled out a minor update today for the Kindle app for iOS, adding a couple minor tweaks which readers will appreciate.
Neither of the improvements today are a major change, and they won't be available for all ebooks, but it will still be nice to have them.
Update the app and you'll find that the TOC for some ebooks has been moved into the left menu panel (from wherever it was inside the ebook), and that the X-Ray feature has been integrated into the search function.
The TOC tweak is going to make it easier to navigate; the Kindle iOS app lacks a back button so simply looking at the TOC before meant I lost my place in the ebook. And thanks to the changes to the X-Ray feature, it's now as accessible as looking up a term in the dictionary, Wikipedia, or Google. This will be nice should I ever pick up the next volume of Game of Thrones series (not likely).
You can find the app in iTunes.
Update: I'm wrong in saying that the app lacks a back button; there is a button but apparently I can't get it to work reliably.