Kindle for iPad/iPhone v4.9 Adds Amazon's Bookerly Font, Better Kerning, Hyphenation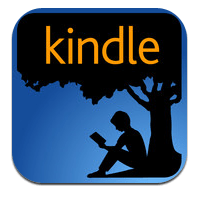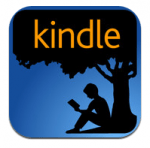 Word is going around on Twitter this morning that Amazon has released a new version of the Kindle app for the iPad. According to the changelog this update doesn't add any major technical improvements or new features, but it does add several subtle improvements which finicky readers will appreciate.
I don't have my iPad with me in NYC so I can't confirm it (I'm trying to get screenshots and first-hand reports), but Amazon says that the update improves page layout and adds hyphenation and better kerning, or as they put it, the app offers "smoother word spacing".
I can't wait to see this, myself. As a rule, the Kindle platform didn't offer hyphenation and it defaulted to full justification, and that made the ebooks look ugly. If Amazon fixed this then the ebooks in the iOS app are going to be a whole lot prettier than they used to be. They should also prove easier to read.
Update: Or perhaps not. Amazon pointed me to a new page on its website which explained that the new features (dropcaps, better kerning, hyphenation) are not available to all ebooks on the Kindle platform. Several people on Twitter have confirmed that detail (example at right). The kerning is still terrible on most ebooks, and few ebooks have hyphens (one, two, three, four).
Amazon also reports that they've added their Bookerly font to the iOS app. Released earlier this year on the Kindle apps for Fire tablets, Bookerly was developed for the Kindle apps by Monotype. It's designed to be easy to read on LCD screens and look great at all font sizes.
As Steve Matteson explained in the video I posted last week, that is harder than it sounds. In order to get the best performance, fonts need to be customized for specific screen types (LCD vs E-ink), and getting a font to look good at the largest size as well as the smallest size requires subtle tricks.
This is why Amazon has a font (Bookerly) just for its Kindle apps, and uses other fonts on its Kindle ereaders. Edit: Choice is also good; Amazon just told me that the Bookerly font will be made available on Kindle ereaders later this year.
The app can be found in iTunes.