Kindle for iOS7 Lets Readers Group eBooks into Collections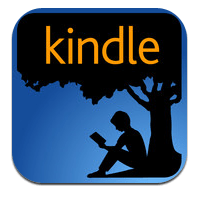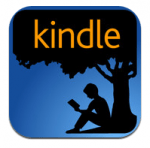 Amazon has joined the rush to issue update today with the release of the Kindle 4.0 for iPad and iPhone.
You probably haven't gotten an update notice yet, thanks to Apple's servers being overloaded, but there is a new version of the app in iTunes. (Or at least there was a new version of the app; it seems to have vanished from iTunes.)
I've been playing with the new app for a little while and it is pretty cool. It follows the latest trend in interface design and offers a flatter interface, an enjoyable change for those of us who didn't care for the faux 3d effect. Amazon has also changed the slide-out menus so they are now translucent, thus enabling you to see a fuzzy view of whatever is under the menu. I'm not sure what this adds but I suppose Amazon was going for the coolness factor.
This app also includes the usual bug fixes and performance enhancements, but the most important change is the new Collections feature. Readers can now organize their ebook library into collections with just a few taps.
This feature has already been available on other Kindle apps, but I never used it. And I don't think I'll use it here. Juli Monroe, writing over at TeleRead, noticed a problem I missed:
Observant readers may already have spotted the problem. Collections are global, meaning that when you view them, you are viewing books both on the device and in the cloud. The switch from Cloud to Device button is greyed out in the Collections screen. So it's great if you're one of those people who keeps everything on your device and less good for those of us who don't.

When you look at books in the other views, like "Books," you can select Cloud or Device, but not in Collections view. This makes the feature much less useful, in my opinion. Others may disagree
This update is the second one that Amazon has released in as many weeks; the first fixed iOS7 compatibility issues.