Kindle for iPad, iPhone Updated with New Flashcards, X-Ray Options, Dictionary Redesign
Amazon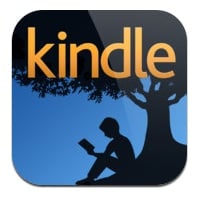 rolled out a new update today for their iOS reading app, and from the looks of the changelog it's pretty clear that they have students in their sights. According to the changelog the update adds an improved search function, new filter options for your notebook,  a new flashcard option, a changes to X-Ray, and a dictionary redesign.
Readers will now be able to flip through the X-Ray content associated with an ebook purchased in the Kindle Store and sort the characters and terms by relevance, alphabetically, or in order of appearance in the book. They'll also be enjoying a new dictionary interface which has been updated for iOS7 to make it easier for customers to switch between alternate language and purchased dictionaries.
Amazon has also added improvements to the Notebook and to collections. Readers can sort their annotations by type (bookmarks, notes, highlights, and even specific colored highlights) making a particular annotation that much easier to find. They'll also be able to edit multiple collections at once and see the collection that an ebook belongs to.
But the big news today is the flashcard feature. It's only available for print replica textbooks (this is Amazon's PDF format), but students can use it to generate their own flashcards. They can either grab important details from the associated X-Ray content or pull the terms from their annotations. Students can keep track of concepts or terms that have been mastered and those that need more practice, allowing them to improve their recall of the subject.
And last but not least Amazon is also touting an improved search function  for their print replica textbooks. This too will make it easier for students to find key terms.
Digital textbooks don't account for much in the way of ebook sales, but that hasn't stopped Amazon from releasing yet another update to attract more student users. You can find the app in iTunes.