Kindle for iPhone Updated with Book Browser, eTextbooks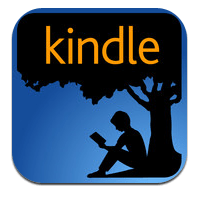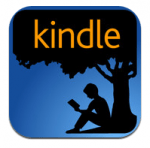 Amazon rolled out an update today for their Kindle app for iDevices, and they've paid special attention to the iPhone.
In addition to the usual bug fixes and performance improvements, Amazon reports that they've improved support for digital comics. Readers can now access the TOC of most comic books in the left panel menu, just like they can with ebooks. This feature was added to both the iPad and iPhone apps, but it might not work with all titles.
This update also gives iPhone users better access to eTextbooks. It's not clear at this time which of the Kindle's etextbooks this refers to, and I've queried Amazon for more info.
And last but not least, iPhone owners can now view the Book Browser section of the Kindle Store. This is where users can browse ebooks available via Kindle Unlimited. Tapping on a cover brings up a book's description, and if you like it subscribers can download and read immediately. Regular users can download a sample and read it.
The Book Browser section made its debut in the Kindle for iPad app back in December, along with other features like progressive playback of Audible audiobooks, Goodreads integration, and more.
You can find the app in iTunes.
Changelog:
Book Browser (now for iPhone!): Using the Book Browser, customers can now view and get additional information about books. Tapping on a book cover displays a detail page that provides information about the book, including the book description and customer reviews. Kindle Unlimited members can download and read immediately.
Comics – Table of Contents: customers can now access their table of contents from the left panel navigation menu for most comic books and see chapter headings and page numbers.
eTextbooks on iPhone: Students can now access Kindle eTextbooks from their iPhone with the free Kindle app, making it easier than ever to study anywhere. With improvements to Notebook, students can not only view all of their notes and highlights in one place, but now also filter by chapter for easy studying.
Performance and stability Improvements