Kindle Unlimited Launches in Spain, Italy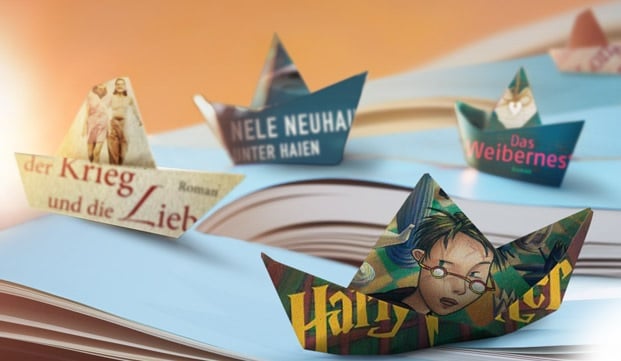 In a move which has me baffled, Amazon continued the European expansion of Kindle Unlimited today with simultaneous launches in Spain and Italy.
Amazon customers in Italy and Spain can now join customers in the US, UK, and Germany in enjoying a catalog of 700,000 titles. The service is now being offered for 10 euros a month, the same as it is in Germany.
The retailer is promoting Kindle Unlimited along similar lines in both countries, touting the Kindle exclusive titles, English language titles, and classics as well as the 15,000 titles in Italian and the 25,000 titles in Spanish.
In Spain, Amazon.es pitches Kindle Unlimited on the inclusion of writers like Santiago Posteguillo,  Gabriel García Márquez,  and KDP indie author Jorge Magano. In Italy, Amazon.it name drops Anna Premoli, Marcello Simoni and Stephenie Meyer. And in both countries, Amazon also mentions that readers can find Harry Potter, for Dummies books, and more.
I have to say that I was surprised by today's launch because I was expecting a more general launch, not a piecemeal launch in one country at a time. But now that I see the content deals Amazon has lined up I think I see a method to their madness.
I don't have any details on this aspect of the Italian ebook market, but I can tell you that Kindle Unlimited is launching in Spain with a larger catalog than any of its local competitors. Kindle Unlimited carries 25,000 Spanish language titles, far more than the 5,000 titles which Skoobe has in its catalog when it expanded into Spain last week, or the 16,000 titles found in the 24Symbols catalog. (I can't tell you how many Spanish or Italian language titles Scribd has, however.)
It looks like Amazon may have held the launch in Spain until they could guarantee a better selection than their competitors.
On the other hand, they could have a minimum threshold for the number of local titles before Kindle Unlimited launches into another country . If that is correct then further expansion will likely be erratic.
Update: Actualitte reported on the KU expansion earlier today and wrote that KU was facing stiff opposition from French publishers and distributors. This could explain why KU didn't meet the rumored October launch date for France.