Kindle Update 5.9.4 Adds an In-Book Clock and Improved Search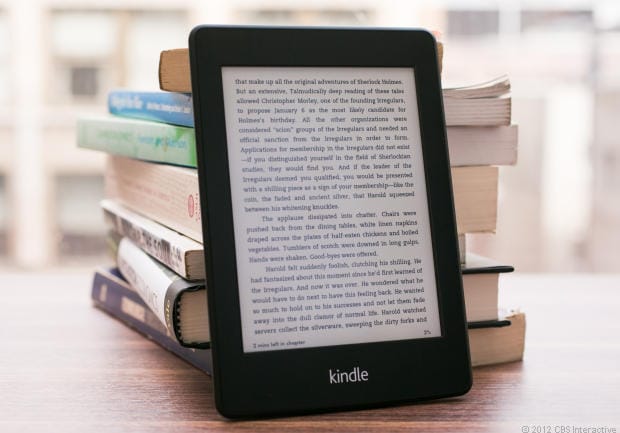 Amazon started rolling out a new update today for late model Kindles. The changelong suggests it is a relatively minor update with only a couple new features, but at 212 MB it is also a rather sizable one.
Install this update and you will be able to search your notes and highlights. You will also have the option displaying the current time while you are reading. (Yes, the time is only a tap away, but now it will be on screen all the time – if you so choose.)
You can see the time in the screenshot below:

The update is available for late model Kindles as far back as the second Kindle Paperwhite. Amazon will issue the update over the air, but if you like you can also go to Amazon.com and download it yourself from the software updates page.
Changelog
Here's what's new:
Expanded Search: In-book search now includes results from your notes and highlights.
In-book Clock: Now you can check the current time without leaving the page you're reading. Use the option in Display Settings (Aa) menu to display the clock.