Kobo Boasts That They Have 20% of World eReader Market, Forgets to Mention eBook Market Share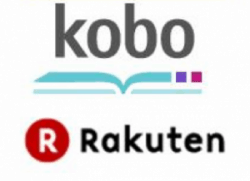 There's a press release going around today from Kobo. They want you to know that they think they had a great year in 2012. They picked up an additional 4 million users, bringing them up to 12 million, and reportedly their sales also doubled.
They're particularly pleased to report that they have 20% of the world ereader market.  Of course, that data comes from DigiTimes, so it arguably should be taken with a pound of salt.
But do you know the most interesting bit of news? It's the detail which isn't mentioned in the press release.
Kobo talks about ereader market share, but they don't say anything about their ebook market share. That is the important detail because Kobo is not making money on ereaders.  They have to sell their hardware at a price which will compete with Amazon, and that's a problem.
Thanks to Amazon hardly anyone is making money on ereader hardware, so the claim of a 20% market share really means is that Kobo is probably losing money on ereaders at twice the rate of B&N (10% global market share). Telling the world that you're selling twice as many ereaders as B&N is not actually a good thing considering that it is very likely B&N is hemorrhaging money in Nook Media.
eBook market share is the important detail for any year end stats report and it was unfortunately absent. Something tells me that Kobo knows that their ebook market share is probably significantly under that 20% ereader share claim. Given that they are in a distant 4th place in the US market and in 3rd place in at least one of their core markets (Australia) as well as 5th place in Japan, another core market, I'd bet that Kobo's real ebook market share is under 10%.
Why the difference? First, there are all the markets which are mainly supported by a local ebookstore or distributor, but the main reason Kobo's ebook market share doesn't match the ereader market share is that Kobo doesn't have the same type of exclusive walled garden enjoyed by Amazon and Apple. Kobo has to compete for customers with many other sellers of Epub ebooks.
But at least Kobo has not lost what tepid support they have from Rakuten. Yay.